August 26, 2014
08/26/14

By Subscription Box Mom

0 Comments
0
Vegan Cuts Snack Box August 2014 + Coupon
Vegan Cuts Snack Box sent me this box to review.  Every month, Vegan Cuts sends a box of 7-10 Vegan treats from sweet to salty.  If you follow a gluten free diet, you're in luck, as 80% of the snacks are gluten free.  Vegan Cuts Snack Box is $19.95/month and they ship worldwide (outside the US is an shipping charge).  I am not Vegan and I don't follow any special diet, so I was excited to see what would be in the box.
The Details:
Cost: $19.95/month
Shipping:  Free for the US.  Canada is $8.00. International is $15.00.
When am I billed: You'll be billed for your first subscription box the moment you first sign up. After your first box, you'll automatically be billed on the 10th of each month. For example, if you sign up for the September box on September 12th, you'll get your first box in September and be billed for your second box on October 10th, third box on November 10th, etc. Because math.
How do I cancel:  You cancel by logging into your account.
Website: http://vegancuts.com/snackbox
http://mbsy.co/rPwf?url=http://vegancuts.com/snackbox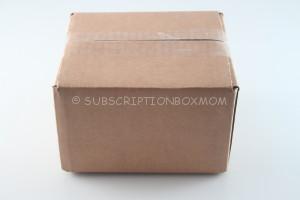 The Vegan Cuts Snack Box shipped in a plain brown box and arrived by USPS.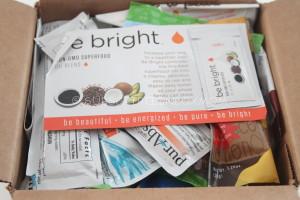 First Look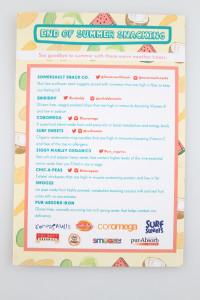 Vegan Cuts included an information card with all the products in the box.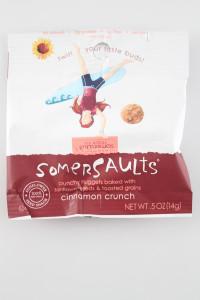 Sumersaults Cinnamon Crunch .35 cents.  These are nuggets with sunflower seeds, toasted grains and cinnamon.  They have a crunchy nutty flavor with cinnamon added.  These were really good.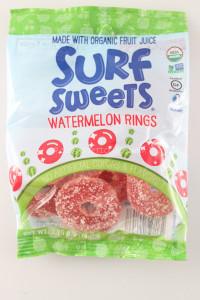 Surf Sweets Watermelon Rings $1.79: These are high in vitamin C and are made with real fruit juice.  They are also gluten free and organic.  These tasted like regular candy and my family devoured them.  I sadly only got one.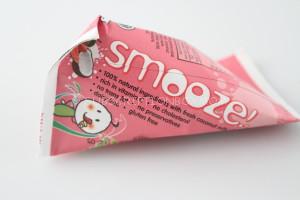 Smooze! Fruit Ice Coconut and Pink Guava .92 cents:  This has coconut milk and real fruit juice.  My husband and I don't like coconut, so I will give this to the kids.  There are no concentrates, so I feel better about giving this to my kids.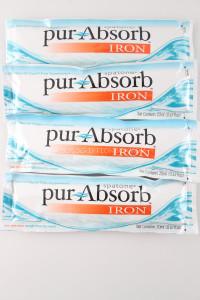 Pur-Absorb Iron: $2.77 This contains 5 mg of iron.  You can drink this alone or add it to juice.  This is also gluten free.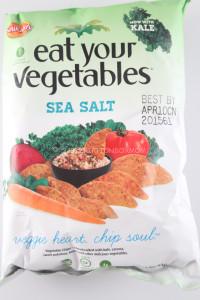 Eat Your Vegetables Sea Salt Chips $1.14:  These are chips made from vegetables.  They are high in Vitamin A and gluten free.  They are also low in sodium.  These were fantastic.  They tasted like Ranch flavored Doritos, only better.  By the way, have you noticed all my food comparisons involve junk food?  I should probably work on that.
Lemon Snakaroons $1.50 These are lemon and coconut cookies.  Since I won't eat coconut, I am passing these on to a family member.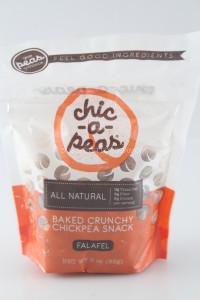 Chic A Peas Falafel $3.99  I am not a huge chick pea person, but these were alright.  They was easy to chew and had a spice to them.  These are high in protein and low in fat.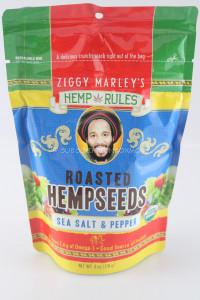 Ziggy Marley's Hemp Rules Roasted Hempseeds Sea Salt and Pepper $7.99 I have never had hempseeds before, so this was a new experience.  This has more amino acids than those in eggs or soy.  These are quite addicting and I enjoyed these.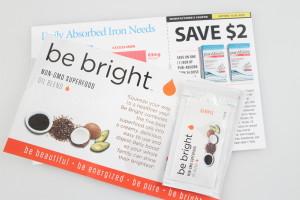 There was a sample of Be Bright Oil Blend which will boost your metabolism and immunity.
There was also a coupon to save $2.00 on the Pur Absorb.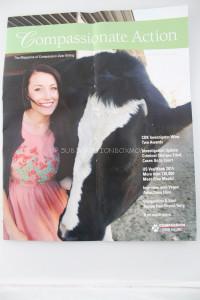 There was a little magazine called Compassionate Action.  This magazine is made by Compassion over Killing, which is a non profit organization that works to expose cruelty to farmed animals.  I will admit, I eat meat, but I found a couple articles really interesting.  I am an animal lover, so some of the stories are very eye opening and sad.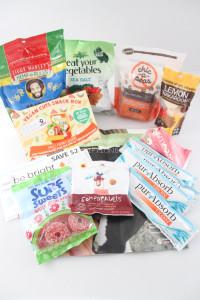 Final Thought:  This had a total retail value of $20.45.  Other than the coconut, I really enjoyed this box.  The hempseeds, somersault snacks, chips and Surf Sweets were my family's favorite foods.  I was really impressed with the variety of the snacks and how good they tasted.  I will admit, as a junk food lover, I had my doubts about this box, but Vegan Cuts packed a box full of Vegan healthy treats!  If you want to try Vegan Cuts, click HERE.  You can use the coupon AUGSNACKS to save $10.00 off at on their website, with a purchase of $50.00 or more (exp Oct 1, 2014).
Do you want more Free or Almost Free Boxes?  Check out my full list HERE.
Do you love Giveaways?  Click HERE to enter all my Giveaways.
Disclosure: I received this box free for review.  This post contains affiliate links