August 2, 2014
08/02/14

By Subscription Box Mom

0 Comments
0
Sudsy Box August Edition + Coupon – Soap Subscription Box
Sudsy Box, who sent me this box to review, is a soap subscription box that have no artificial fragrances and colors, no chemical additives, and everything is all natural. Every other month you receive a new and luxurious Sudsy Box.  You will get 3 amazing bars of soap (4 oz bars) and one free gift. Gifts can be lip balms, lotion bars, body butter, sea salt scrubs and more!  I have enjoyed all the soaps from my Sudsy Box.  The quality of the soaps are fantastic.  I have been really impressed with all the soaps I have tried.  All the soap comes from Heidi's Artisan Soap.
The Details:
The cost: $20.00 Every other month.
$57.00 6 Months 5% discount
$100.00 1 Year Get 1 Box Free
Coupon: Use the coupon AUGUST20 to save 20% ($4.00) off your subscription
Use the code BOX20 to save 20% on your purchase at http://www.heidisartisansoap.com/
What's in the box? Each delivery of Sudsy Box will have 3 full sized soap bars (these are 4 ounces, not some wimpy hotel sized sliver!)  and one sample of a lip balm, lotion bar, sea salt scrub or body butter. The soaps will vary each time and will be themed to the season of the shipment. The samples will vary each box and we will try to highlight each one of Heidi's Artisan Soap product lines throughout the year.
When am I billed?  You are billed when you box ships
Website: http://www.sudsybox.com/
The August Edition is themed "Soaps from Around the World"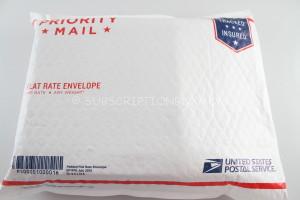 The box ships in a padded envelop and arrives by USPS.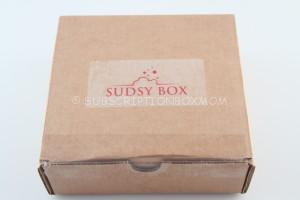 Sudsy Box comes in a plain brown box with a Sudsy Box sticker on top.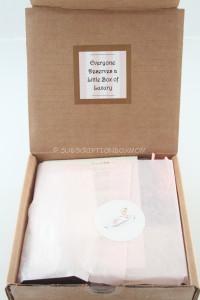 I always enjoy opening my sudsy box.  The packaging is so pretty and simple.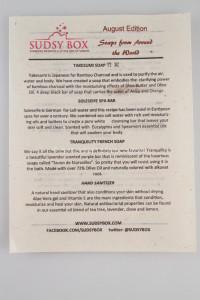 Sudsy Box includes a very unique information sheet.  The paper itself was made by craftsmen in Nepal.  The paper is also embedded with 15 different types of seeds.  You can plan this and it will grow!  In addition, every month, Sudsy Box gives back to the organization Clean the World.  Clean the World provides soap to those in need.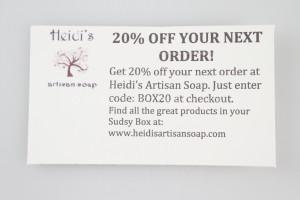 A coupon was included in the box to save 20% off your purchase at http://www.heidisartisansoap.com/
Each of the bars of soap was wrapped up very neatly.  I do unboxing videos of each box.  If you want to see how they are packaged, watch my video HERE.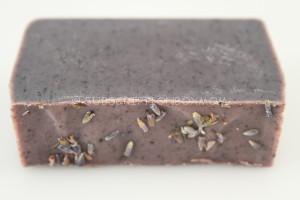 Tranquility French Soap $6.00:  This is a beautiful soap that smells amazing.  It is made with 72% Olive Oil and smells of Lavender essential oil.  I love this soap!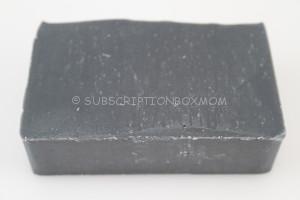 Takesumi Soap $6.00:  Takesumi is Japanese for Bamboo Charcoal, which is used to purify the air, water and body.  This has the clarifying power of bamboo charcoal with deep moisturizing shea butter.  This is made with scents of Anise and orange, but it smells like black licorice.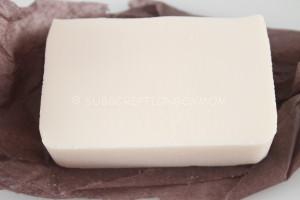 Soleseife Spa Bar $6.00 Solesife is German for salt water.  The recipe for this soap has been used in European spas for over a century.  This is made with Eucalyptus and Spearmint and smells great.  I love using Eucalyptus when my allergies are bothering me.  It really helps to open your nasal passages.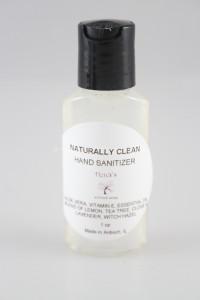 Hand Sanitizer $3.00: I never go anywhere without hand sanitizer and baby wipes.  I hate germs and try to avoid them.  Shopping carts are a meca of germs, so I never shop without my hand sanitizer.  This is made with tea tree, lavender, clove and lemon.
FInal Thought:  The August Sudsy Box had a retail value of $21.00.  I loved the soaps around the world theme.  My favorite soap was the Tranquility French Soap.  It is so beautiful and it smells great.   Sudsy Box really has such nice quality soaps and they do a fantastic job of cleansing.  If you want to try Sudsy Box, click HERE and use the coupon AUGUST20 to save 20% ($4.00) off your subscription.  If you want to buy individual soaps,  use the code BOX20 to save 20% on your purchase at http://www.heidisartisansoap.com/.
Do you like FREE SUBSCRIPTION BOXES?  Click HERE to see my free subscription box list.
Do you love Giveaways?  Check out all my Giveaways HERE
Disclaimer: This box was received free for review,  My opinions are my own.