August 13, 2014
08/13/14

By Subscription Box Mom

0 Comments
0
Popsugar Must Have Box August 2014 Review + Coupon
Popsugar spoilers have been released!  Popsugar is $39.95 a month, but you can save $5.00 on your first box by clicking HERE and using the code MUSTHAVEYT.  I already knew everything in the box, but I still couldn't wait to see my box.
The Details
Cost: Month to Month $39.95
3 Months: $109.85
6 Months: $214.70
12 Months: $429.40
Coupon: click HERE and using the code REFER5 to save $5.00 on your first box.
Shipping: Popsugar only ships to the United States
What's in the box? Every month, Lisa Sugar and her editorial staff will curate an exciting monthly box full of fun, must-have picks across fashion, beauty, home decor, fitness, and more, which we will deliver to your door. The monthly box targets women ages 18-40 and features full-size products and premium items including tried-and-true classics, celebrity favorites, and brands consumers have yet to discover. Your monthly subscription box will include products worth over $100. (Please note: The $100 value is based on the manufacturer's estimated MSRP at the time products are acquired by POPSUGAR. All prices are subject to change without notice.)
When do I get my box? Your POPSUGAR Must Have box will ship by the 15th of the month, or the following business day if the projected shipment date is a holiday, or as otherwise indicated in your account. Your account settings will initially display that your box is "processing" after you are billed. When your box ships out, the "processing" message on your account settings will update to reflect your tracking information.
When am I billed? You will be billed for your first month immediately upon placing your order for a monthly subscription. Please note that if your monthly subscription begins in a later month, you will still be billed at the time you place your first order. After the first month has completed, you will be billed when your next shipment is being processed (expected to occur in the beginning of each month, or as otherwise indicated in your account).
How do I cancel? In order to cancel your subscription, simply go to your Account Page, and under the "Subscriptions" tab, click "Manage Billing." On the "Billing" pop-up, please scroll to the bottom where you will find the text "You can cancel your subscription here." Please click the highlighted "here." You will be prompted to confirm whether or not you want to cancel. Please note, clicking "Cancel" will disable the auto-renewal feature on your account but will not affect your current order. For example, if you have a 3-month subscription, you will still receive all three boxes but no additional boxes. Also, any referral bonus boxes as noted on your account settings page will be placed on hold after you cancel your account, as you need to have an active subscription in order to receive any of your referral bonus boxes.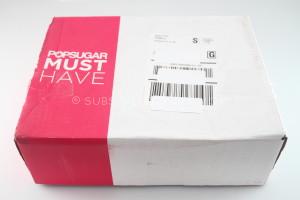 I am always happy to see my Popsugar in the mail.  Popsugar has one of the prettiest boxes.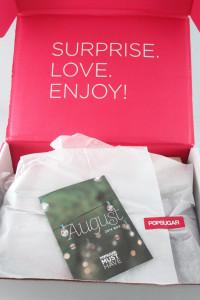 First Look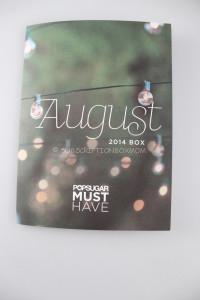 I like Popsugar's new information cards.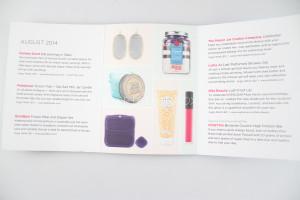 Inside each information card, is pictures and descriptions of all the items in the box, along with their retail value.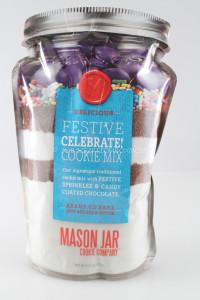 The Mason Jar Cookie Company Festive Celebrate Cookie Mix $13.00 This is a cookie mix that festive sprinkles and candy coated chocolate.  All you have to do is an egg and butter.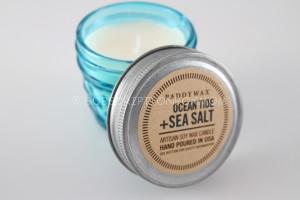 PaddyWax Ocean Salt Candle $10.00  I love Paddywax candles.  The jars are so cute.  This candle is Ocean Tide and Sea Salt.  This candle smells AMAZING!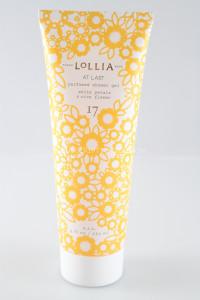 Lollia At Last No.17 Perfumed Shower Gel $22.00 This shower gel has a very mild scent,  I could smell a very faint floral scent.  This has shea butter and jojoba oil.  This is a great shower gel, and it came at a great time, as I just rain out of my last Popsugar shower gel.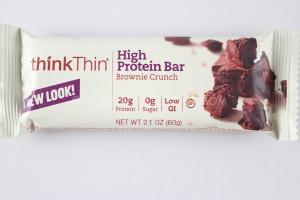 ThinkThin Protein Bar $2.00  This protein bar looks good.  I am not a fan of protein bars, but I hope this one tastes good. This has 20 grams of protein and only 2 grams of sugar.  This is a special extra from ThinkThin.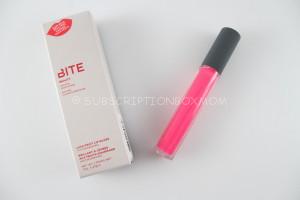 Bite Beauty Cinnamon Lip Plumping Oil $22.00  I love gloss and I have about 500 tubes of it.  This gloss is on the sticky side.  I love the color and I am going to try to like it.  Once it is on your lips, it doesn't feel too sticky, so that makes me happy.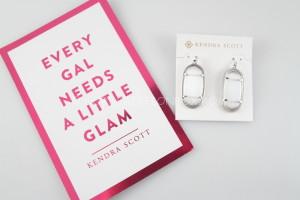 Kendra Scott Elle Earrings $52.00 These earrings are beautiful.  They are sterling silver with a clear stone in the center.  They are a bit heavy, but they are gorgeous.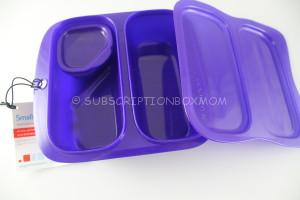 Goodbyn Small Meal Box ($10.50) and Goodbyn Dipper ($1.50)  This is a nice container but I have several.  They are great for snacks.  I work from home, so I won't use this for lunch.  I think I will use this for beads and things like that.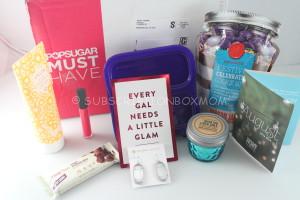 Final Thought: This box had a total value of $133.00.  This was a great box!  I love the candle, cookies, lip gloss, shower gel, and well everything.  The protein bar didn't excite me, but that was a bonus, so it's no big deal.  This was a good month.  If you want to try Popsugar, click HERE and use the code MUSTHAVEYT to save $5.00.
Also Popsugar has released a new Popsugar Special Edition Fall Style Box HERE.  Be sure to check it out.
Do you like FREE SUBSCRIPTION BOXES?  Click HERE to see my free subscription box list.
Check out my current giveaways 
HERE
Disclosure: This post contains referral links