August 11, 2014
08/11/14

By Subscription Box Mom

63 Comments
63
Mommy's Me Tyme August 2014 Box + Giveaway
Mommy's Me Tyme Box is designed to pamper mother's or other women who need pampering.  You will receive 5 or more items each month for only $29.95+ shipping $7.95.  Each box will be filled with  jewelry, accessories, bath & spa essentials, beauty products and other items designed to brighten your day.  
Mommy's Me Tyme was founded by Teena, a happily married, mother of two.  In 1993, she was in a car accident that left her a quadriplegic (paralyzed from the neck down). Teena found a balance between being a mom and having time for her, and she wanted other mother's to have me time too.  This is how Mommy's Me Tyme Box was formed.  I couldn't wait to check out the box.
Cost: $29.95/mo (pay by Paypal)
Shipping: $7.95
What's in the box? You will receive 5 or more items each month.  Your box will be filled with high quality products such as  jewelry, accessories, bath & spa essentials, beauty products and unique merchandise total value of $50+.
When does the box ship? Boxes will ship out towards the end of each month (between the 19th-27th).
Website: http://mommysmetyme.com/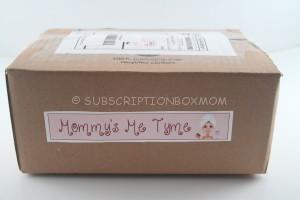 Mommy's Me Tyme come in a brown box and ships by USPS.  Mommy's Me Tyme's logo is on the side of the box.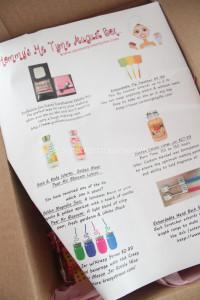 First Look: The top of the box had the information sheet.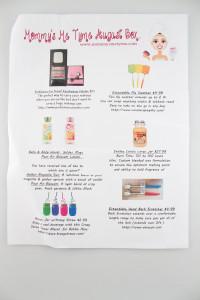 There was an information card with full color pictures, descriptions and retail prices.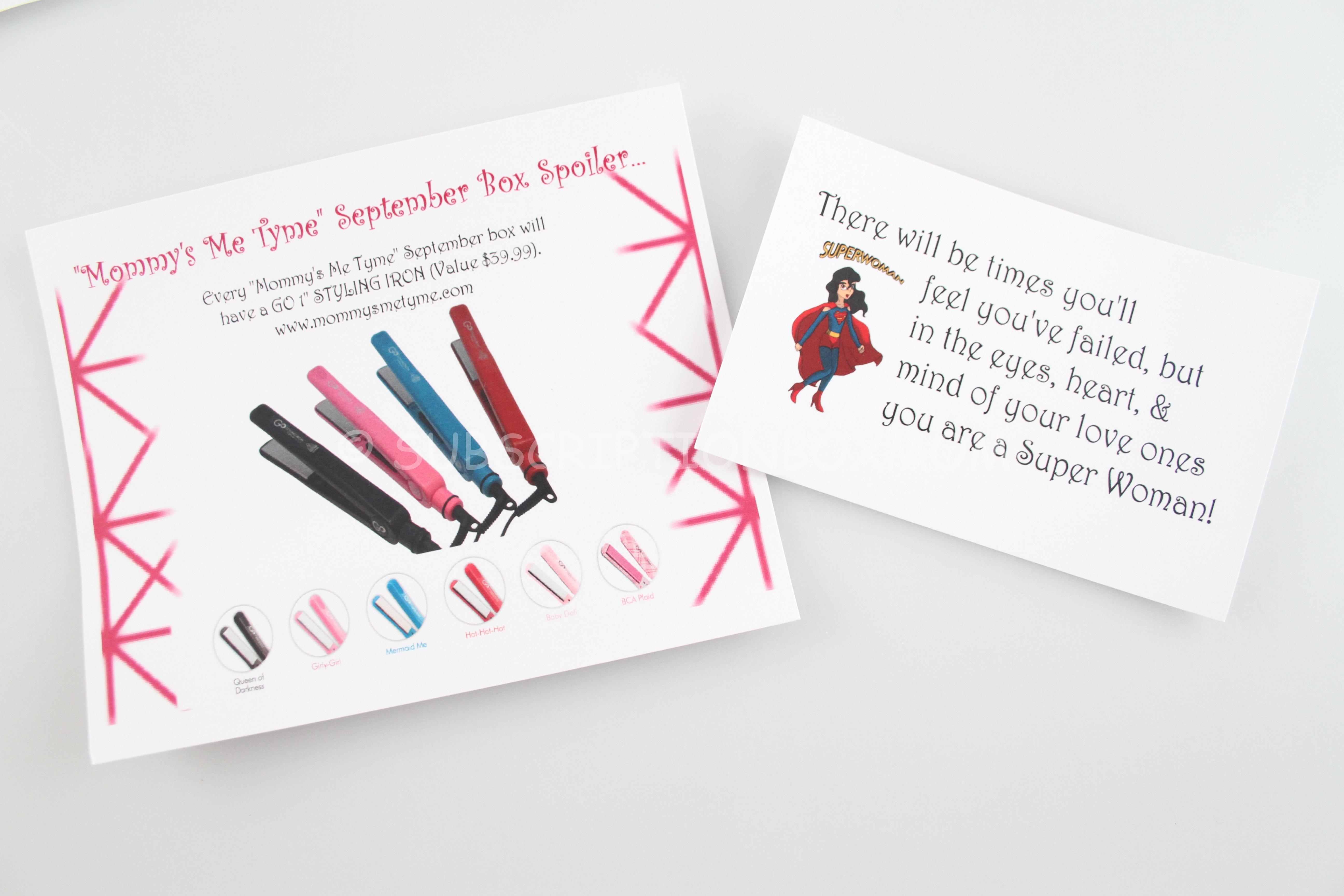 There is a spoiler for September!  Next month every box will have a GO 1″ styling iron (value $39.00)!
There was also a quote for this month " There will be times you'll feel you've failed, but in the eyes, heart and mind of your love ones, you are a Super Woman".  This is a great quote and I am putting it on my bathroom mirror.
Berry Tangerine 22oz Large Jar Yankee Candle
 $25.97  I love Yankee candles, but I never buy any, because they are very expensive.  The scent is a great combination of berry and tangerine.  I love it!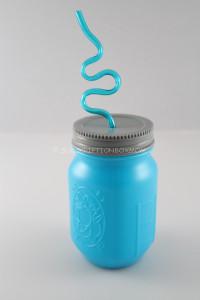 Mason Jar with Krazy Straw $2.99 This is a 16 oz plastic mason jar with a crazy straw.  I love the mason jar trend.  This is really fun, and I like that it is a light weight cup and not heavy glass.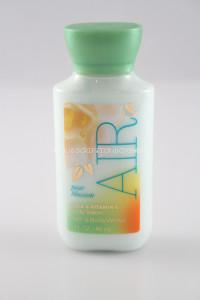 Bath & Body Works PEAR BLOSSOM "AIR" Travel Size Body Lotion 3 oz.
 $4,60:  I love Bath and Body lotion and I have tons of scents.  I never buy any travel scents, so I am glad to have this.  I love this scent and this is going in my purse.
Bear Claw Extendable Telescopic Back Scratcher $3.50:  This is a really cool back scratcher.  It extends up to 2ft.  My husband also loves this, but I am keeping it!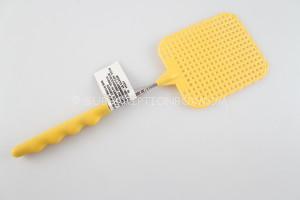 Extendable Fly Swatter $4.99.  Again, I love the extendable items.  My husband is over 6 ft and I am much shorter.  I love that this extends over 2 ft.  We had a fly swatter, but it is missing.  This will be used.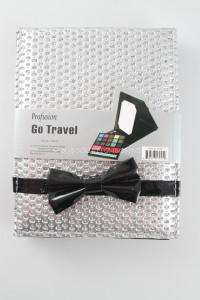 Profusion Go Travel Eyeshadow Palette $10.00 This is a nice little makeup kit with eye shadows, lipsticks, lip liner and eye liner.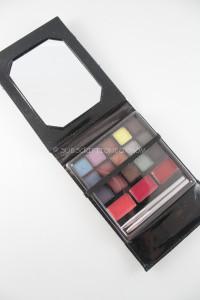 This is a look inside.  I was impressed with the eyeshadows.  They had a nice pigment and didn't have any fall out.  I am excited about this kit and it's great for travel.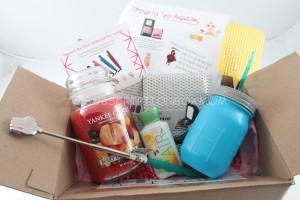 Final Thought:  This box had a total value of $52.05.  I was really impressed with this box.  I love the Yankee candle the most.  I love the scent and it has a great value.  The mason jar is really cute and the extendable items are really fun.  This is a fun box and it is nice to have a box just for me.  If you want to try Mommy's Me Tyme Box, click HERE.  Mommy's Me Tyme Box has also given one box for a giveaway.  Enter the giveaway below.
Do you want more Free or Almost Free Boxes?  Check out my full list HERE.
Do you love Giveaways?  Click HERE to enter all my Giveaways.
Disclosure: I received this box free for review.