Home
»
Current Contest
»
Graze August 2014 Review #1 + Free Subscription Box + Giveaway – 8 WINNERS

August 5, 2014
08/05/14

By Subscription Box Mom

30 Comments
30
Graze August 2014 Review #1 + Free Subscription Box + Giveaway – 8 WINNERS
Graze is a snack subscription box that is $6.00 a box.  You can choose to get a box weekly, or every other week.  You box will come with four individually packaged snacks.  When you sign up, you can rate all the snacks as trash, try, like or love.  This will help Graze decide what snacks to include in your box.  You can have your box delivered to your home or office.  If you are going out of town, you can also postpone your box a week.  You can also fully manage your subscription, right from your account.
The Details:
Cost: $6.00/Box
Coupon: Click HERE to get your 1st and 5th boxes free.
Types of boxes and what's inside.: Nibblebox: choose from over 90 of the tastiest nibbles including wholemeal banana shortbread dippers with caramel sauce, chilli and honey almonds, and our pure fruit and nut mixes
                           Caloriecounterbox: calorie controlled snacking their imaginative range of over 50 snacks contains no more than 150 calories per serving
Shipping: Free
When do I pay? "You pay per box and we take payment up to a week in advance of you receiving your box as we need time to prepare it and send it to you"
How do I cancel? Just go to your deliveries page. Under 'your regular box', select 'more options' then 'cancel this order'. Make sure you click through any subsequent options until you see confirmation of your cancellation on the screen.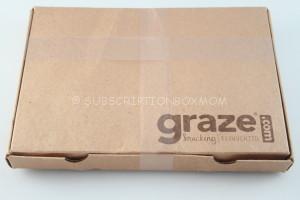 Graze ships in a brown box and is sealed with clear plastic strips.  The box is small enough to fit in most mailboxes as well!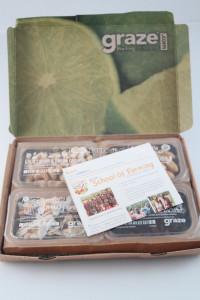 First Look:  Graze always included a piece of paper on top, that tells you all about Graze, their Graze Farming project and their referral program.  Once you earn 3 signups, you get a free box, after that, you earn $1.00 off your box for every referral.  You can only use $1.00 per box, so you can choose to donate a $1.00 to Graze school of farming.
What is the graze school of farming?
Our school of farming teaches locals how to grow fruit trees in deprived rural Uganda. The project provides local students with tuition, tools and support to start their own orchards. The school invigorates poor rural areas by improving nutrition (the diet in these areas is generally very poor), increasing productivity from the land, empowering locals and providing a source of income. Every penny of your feed your friends donation is spent on the ground, it's amazing how far the money goes and how many lives are touched by the donations.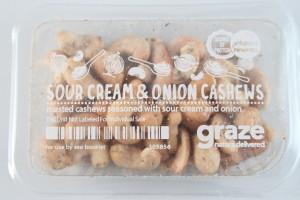 Sour Cream & Onion Cashews: These are roasted cashews with sour cream and onion seasoning.  They have at least two vitamins and are a good source of protein.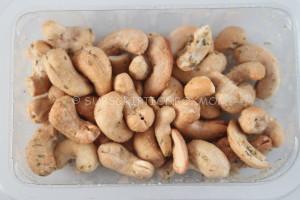 The taste:  These were really good.  The cashews were really fresh and the sour cream and onion seasoning, gave it a good flavor.
Raspberry and Coconut Muffin: This is amaretti drops, raspberry infused cranberries, almond slices and coconut flakes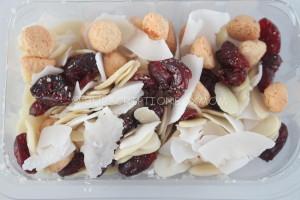 The Taste:  When I filled out my quiz, I would have "trashed" this if I saw the coconut.  I hate coconut, so this snack wasn't for me.  Actually, no one in my house liked this one.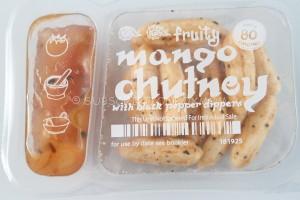 Fruity Mango Chutney:  This is fruity mango chutney with black pepper dippers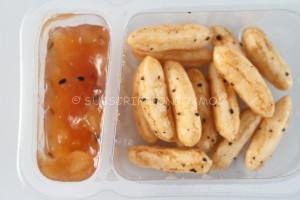 The Taste:  This was fantastic.  The pepper made this a bit too strong for my family, but I loved it.  The dip complemented the spicy dippers very well.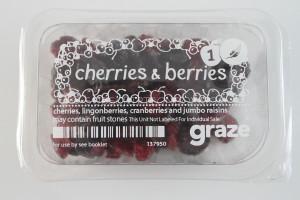 Cherries and Berries: This is cherries, lingonberries, cranberries and jumbo raisins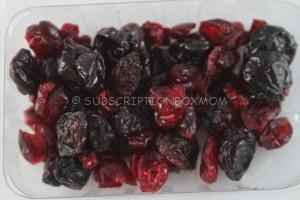 The Taste:  I wish I could tell you how this tastes, but my two year old devoured this.  This was a hit!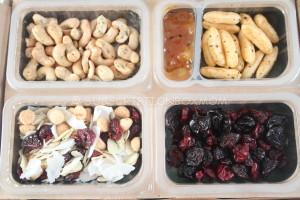 Final Thought: This was another great box, minus the coconut.  I like you can choose if you don't want to try a particular snack, just update your quiz.  If you want to try Graze, click HERE and get your first and 5th boxes free.  If you want to have your referral code featured on my blog, enter the giveaway below!   I will pick 8 winners and each will have their link featured on my blog for one week.
The winners of the Graze Referral Giveaway are the following (in no particular order):Congrats!
1. Ashlee J
2. Angela T
3. Dorene R
4. Julie P
5. Nicole T
6. Barbara C
7. Jessie E
8. Alycia T
Do you like FREE SUBSCRIPTION BOXES?  Click HERE to see my free subscription box list.
Do you love Giveaways?  Click HERE to enter all my Giveaways.
Disclosure: This post contains referral links