Home
»
Uncategorized
»
Fortune Cookie Soap Fall Soapbox – "Witch Please!" + Coupon – Bath Subscription Box

August 18, 2014
08/18/14

By Subscription Box Mom

1 Comment
1
Fortune Cookie Soap Fall Soapbox – "Witch Please!" + Coupon – Bath Subscription Box
Fortune Cookie Soap is a bath subscription box that send 8 sample size items from Fortune Cookie Soap's products.  Each box is $19.99 and FCS ships every three months, instead of monthly.  FCS also ships internationally!  I have heard amazing things about this box, but never signed up.  After seeing a few unboxings, I signed up.  These boxes sell out fast, so I felt lucky to get this box.  If you sign up now, you will get the Winter box.
The Details:
Cost: $19.99 every 3 months
Coupon: Click HERE and get $5.00 off a $30.00 purchase (won't work on the subscription)
What's in the box? All subscription boxes will include 8 exclusive FCS products in adorable mini-sizes. You will also receive a $10 FCS gift code with each Soap Box, that can be redeemed online or in our retail store. Price includes shipping
When do I get my box? FCS has a major product launch 4 times a year. The Soap Box, boxes ship out approx. 2 weeks prior to a launch, giving you a chance to try out the new fragrances and products, to discover what you like, before you commit to a full-size product.   The boxes ship out starting around the 5th of the month; your Soap Box should arrive an estimated 5-10 business days after it's shipped.
Can I cancel? Yes, you may cancel your subscription at any time. If you have already been billed for the next box, and it hasn't shipped yet, then you can either get a refund, or have that be your last box.
Website: http://www.fortunecookiesoap.com/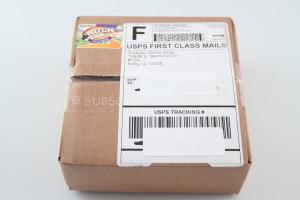 I was so excited to open this box. FCS ships by USPS and comes in a little box.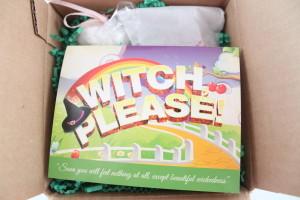 First Look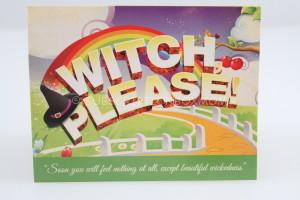 FCS included a great information card.  The theme for the fall box is "Witch Please",  This is of course a play off the Wizard of Oz and Wicked.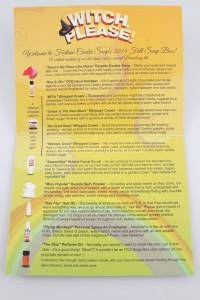 Inside the information card is detailed explanations for each item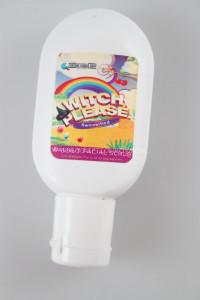 "Swankified" Walnut Face Scrub:  This scrub smells like cake or some kind of baked good.  This is a combination of bananas, cake, and walnuts.  You can use this on your face, and your entire body.  I tried this tonight and it made my face feel so clean.  This is my new favorite cleaner,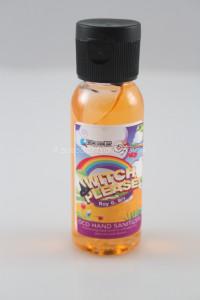 "Roy G. Biv" OCD Hand Sanitizer: This hand sanitizer has a mixture of floral, citrus, lemon, mandarin, cotton blossom and vanilla.  This smells like soap to me.  I like that it is a thicker gel, as apposed to a more liquid hand sanitizer.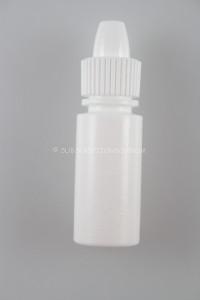 "Hair Flip" Hair Oil:  I wish the bottle would have had a pretty sticker but this stuff works.  The ends of my hair are pretty dry.  This smells like hazelnut and vanilla and left the ends of my hair shiny.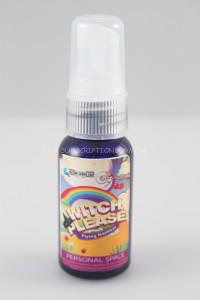 "Flying Monkeys" Personal Space Air Freshener Can I just say, the names of these products are so funny.  This is a combination of peach, watermelon, neroli (what's that), bananas, and jasmine.  This smells super fruity and good enough to drink (i won't do that).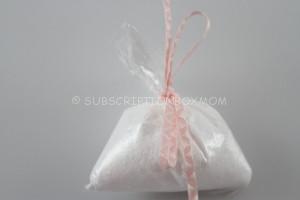 "Miss Popular" Bubble Bath Powder: This is a combination of sweet honey, star anise, star jasmine, sweet orange, and blushing violet.  I will admit I haven't smelled this yet.  I am a bit afraid to open the bag, for fear of spilling it everywhere.  I will try it in a bath soon, and report back.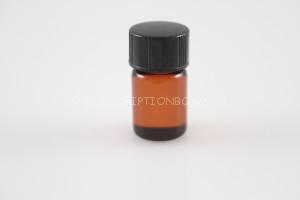 "The Shiz" Perfume Oi:  I am going to type exactly what the card says, because it's too funny not to share "Normally you wouldn't wnat to smell like shiz, but in this case- its a good thing!  What?? It wouldn't be a FCS Soap Box card without an inappropriate remark or two!"  This has a woodsy scent with a bit of floral.  I didn't love it at first, but the scent is growing on me.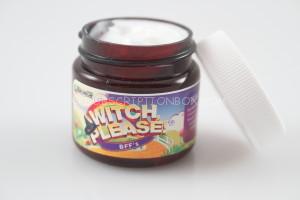 "BFFS" Whipped Cream:  There were 3 other scents that I could have received.  This is a lotion that combines all the best of fall: pumpkin, spice, warm cake, and blue berries.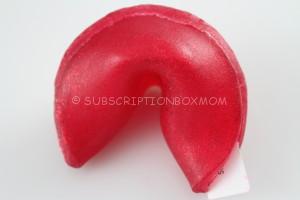 "There is no place like home" Fortune Cookie Soap:  This is curred Macintosh apples peels mixed with cinnamon, allspice and clove.  This spiced apple smell is AMAZING.  I truly sat and smelled it for 5 minutes.
My Fortune " Sleep is a completely inadequate substitute for caffeine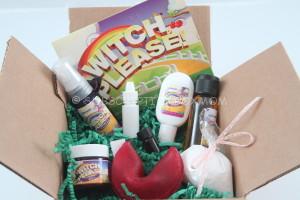 Final Thought:  This was a great box.  I really loved everything, except for the perfume, which is growing on me.  The face scrub is my favorite and I will be buying more full size.  I also loved the hair oil, as it made my hair look great.  I am keeping my subscription and I can't wait for the winter box.  The fall box is sold out, but you can order the winter box HERE.  If you want to buy something in the store, you can click HERE and get $5.00 off a $30.00 purchase (this won't work on the subscription).
Do you like FREE SUBSCRIPTION BOXES? Click HERE to see my free subscription box list.
Do you love Giveaways?  Check out all my Giveaways HERE