August 14, 2014
08/14/14

By Subscription Box Mom

2 Comments
2
August 2014 Bulu Box Subscription Box Review -weight-loss+ 50% Discount + Free Boxes
Bulu box. a vitamin and supplement sample box.  Bulu Box includes various vitamins and supplements to help you lead a healthy lifestyle.  Each box contains 4 to 5 premium samples plus lifestyle extras from time to time. There is a regular Bulu box and a weight loss Bulu Box. The Bulu Weight Loss Box was designed with the specific goal of weight loss in mind. Each box contains 4 to 5 premium weight loss items such as vitamin and supplement samples, fitness gear and healthy eating tools.
I really enjoy Bulu box, because I can try supplements and vitamins, before buying an expensive jar of something I might hate.  Bulu Box also has a great reward system. You can earn points easily to spend in the online store. Every 10 points equals $1.00. Your points will expire 90 days after you earn them. Here is how you earn points.
1. 50 Points: for each $10 Bulu Box in your month-to-month subscription
2. 50 points: Refer a Friend and get 50 points.
3. 20 Points: Fill out your user profile
3. 10 points: Refer your products in your box. You will have a min of 4 a month, so that is 40 points easily.
4. 1 Point: Earn 1 point for every dollar spend in the box.
If you fill out your reviews you can earn 90 points a month easily! That's $9.00 for the store each month. A monthly subscription is only $10.00 a month, so this rewards system will make your first box better than free. Each month after, you will be basically paying a $1.00 for your box.
The Details:
Cost: $10.00 a month, $30.00 for 3 months,
Types: Regular Bulu and Weight Loss Bulu Box
Coupon:  Sale:  Bulu is having a great sale.  Get 1 year of Woman's Health Magazine with a $10.00 or more Bulu Purchase.  Also, you get 50% off any subscription.  To get this great deal, click HERE and use the code BULUGAN751
Rewards: You earn at least 50 points ($5.00) or more for reviewing products in your box. You can then use the money, to buy full size products of things in your box.
When am I billed? 5th of the month
When does my box ship? Around the 15th of the month
How do I cancel or pause? You can cancel by logging into your account or emailing Hello@BuluBox.com
Website: www.bulubox.com
I received the Bulu Box Weight Loss Box for Review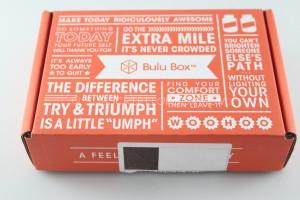 Bulu Box ships by USPS and comes in a little orange box.
First Look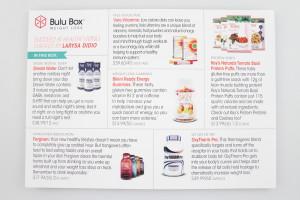 There is always an information card with all the products in the box listed.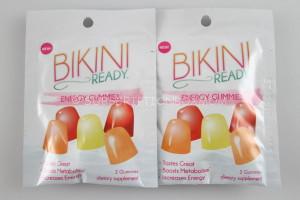 Bikini Ready: $1.20 These gummies are gluten free and have the vitamin B12, along with caffeine.  They give you a burst of energy, perfect for a workout.  There were two packets with two gummies each.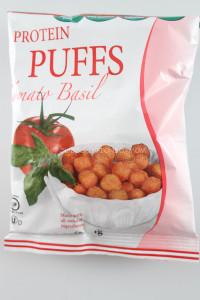 Kay's Natural's Tomato Basil Protein Puffs:  $2.33 These are gluten free with 12grams of protein inside.  The pack contains 115 calories and are made with natural ingredients.  My husband really liked these, but I thought they were just okay.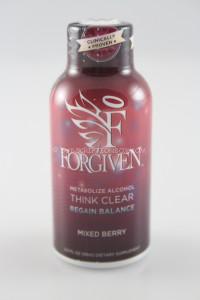 Forgiven Alcohol Metabolizer: $2.99 You drink this after a night of parting and drinking.  This helps metabolize alcohol and all the negative side effects of drinking, so you wake up without a hangover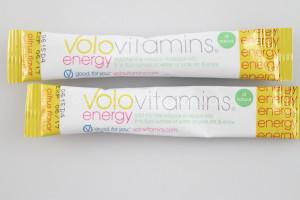 VoloVitamins $1.93: You add this to water and it is filed with vitamins, minerals, fruit powders and other natural ingredients designed to give you energy to fuel you through your workouts.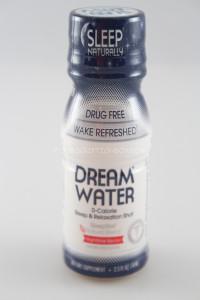 Dream Water: $3.25: This has GABA, melatonin and 5-HTP to help you have a good night sleep.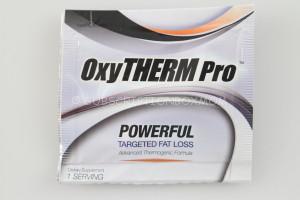 OxyTHERM Pro: 71 cents: This promises to turn off the receptors in your brain that hold on to stubborn body fat.  This promises to dramatically increase weight loss.  There is only one pill in the packet, so I am not sure how much I will be able to tell after one pill.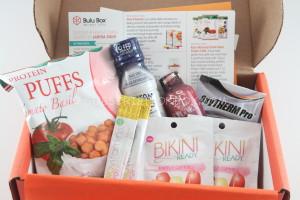 Final Thought: This box had a total value of $12.41.  I really loved this box.  I am excited to try all the products in the box, especially the OxyTHERM Pro.  This weight loss Bulu Box was really great.  I loved the variety of the products.  Everything works well together to help you be healthier and stronger.  Sale:  Bulu is having a great sale.  Get 1 year of Woman's Health Magazine with a $10.00 or more Bulu Purchase.  Also, you get 50% off any subscription.  To get this great deal, click HERE and use the code BULUGAN751.  If you don't want the magazine, just follow the instructions and you will get a cash refund!  If you get the 3 month subscription, you will pay $15.00 after the half off.  Then if you send in to get a refund on your subscription to the magazine, you final out of pocket will be $5.00!
Do you like FREE SUBSCRIPTION BOXES?  Click HERE to see my free subscription box list.
Do you love Giveaways?  Check out all my Giveaways HERE
Disclaimer: This post contains affiliate links.  This box was received free for review,  My opinions are my own.