July 8, 2014
07/08/14

By Subscription Box Mom

0 Comments
0
Wantable July 2014 Makeup Review
Wantable has three different subscriptions : Makeup, Intimates, and Accessories.  When you sign up, you choose a category and answer a few questions, so Wantable can match you with the perfect products.  Subscribe for $36.00 a month or buy a single box for 40.  Subscriptions are shipped automatically each month and can be skipped or canceled anytime.  If you don't love your box, you can send it back for a full refund!  No more buyers remorse.  
The Details:
Cost: $36.00 for a subscription or $40.00 for a single purchase.
What's in the box and the subscriptions: 
A.  Makeup: 4 to 5 full-sized premium makeup products, hand-picked to perfectly match your preferences.
B.  Accessories: 3 to 4 boutique accessories, handpicked to perfectly match your preferences.
C.  Intimates:   4 to 5 premium essentials, handpicked to perfectly match your preferences.
Can you pause your subscription?  Yes!
How do I cancel?  You cancel right from the website
Can I change my preferences?  Yes, just log into your account.
Wantable: www.wantable.com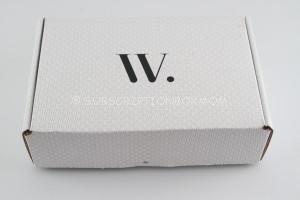 Wantable ships in cute little boxes with a W on them.  My makeup box arrives near the beginning of the month and my intimates box ships near the end of the month.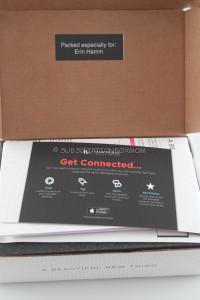 FIrst Look:  I like the personalized sticker on the inside of the box.  I also notice the quote strip is gone and there is a new social media card.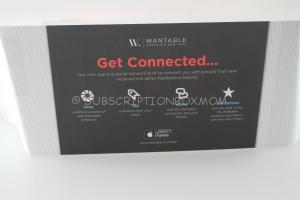 Wantable included a card about their new app.  It can be found on iTunes.  They would like people to use the app and share their boxes.  Wantable also gave tips to taking good selfless.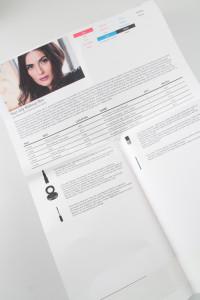 Wantable includes an information sheet with all the products in your box and their retail value.  They also give you a description about each product.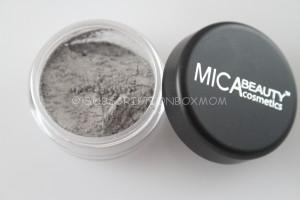 Mica Beauty Cosmetics Mineral Eye Shadow in Silver $15.00:  This is a really pretty silver.  I love it and I will use this right away.  I love silver eye-shadow and I usually wear it daily.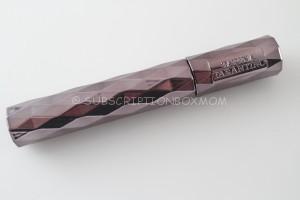 Tarina Tarantino Black Fleur De Lash Mascara $19.00:  This is a fantastic mascara.  I have been looking for a new mascara and this one is going to be a hit.  It gives my lashes volume.  I have pretty long lashes, so I can't really speak for the lengthening, but I love it.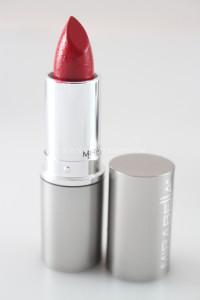 Mirabella Lip Colour in Red $22.00 This is a gorgeous red.  I has little flecks of sparkles, although it doesn't look crazy on.  I love this color and it looks great with my fair complexion. Reds are hard to get right on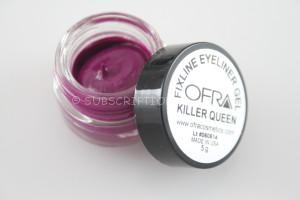 Ofra Fixline Eyeliner Gel in Purple: $17.00 I am so excited for this.  I missed out on a teal eyeliner in another box and I am so happy to get purple.  I have expanded my brush collection and I love gel eyeliner.  This is beautiful on and went on really easily.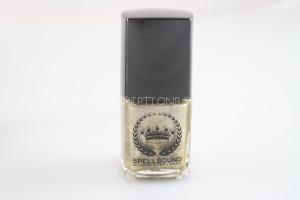 Liberty Republic SPELLBOUND in Talisman $14.00:  This is the only item I am not super excited about.  While I love the formula of Liberty Republic polishes, I am not a gold person. This is described as a soft molten gold.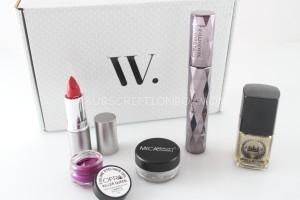 Final Thought: This box had a total value of $87.00.  I really loved this box and this may be my favorite Wantable Makeup box.  I love every single product, with the small exception of the nail polish.  I even love the brand of the nail polish, just not the color.  The eyeliner gel, lipstick, eyeshadow and mascara and amazing! Wantable does a fantastic job at picking products.  Don't forget, if you hate your box, you can also return it.   If you want to try Wantable, click HERE.
Do you like FREE SUBSCRIPTION BOXES?  Click HERE to see my free subscription box list.
Do you love Giveaways?  Click HERE to enter all my Giveaways.
Disclosure: This post contains affiliate links