July 7, 2014
07/07/14

By Subscription Box Mom

0 Comments
0
KitNipBox July 2014 Review – Save 10% – Cat Subscription Box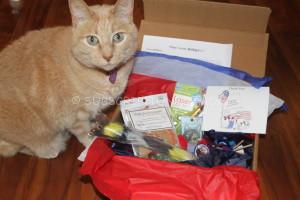 KitNipBox who sent my cat Oliver this box to review, is a cat subscription box.  KitNipBox searches for the best cat toys, treats, accessories, and other goodies.  Their CMO (Chief Meow Officer), Sylvester, the black cat, and his team of kitty product connoisseurs personally try the items to ensure their absolute purr-fection for kitties everywhere. Then they create a box of unique items and ship it to your cat.  There are three different types of boxes: starter, The Happy Cat, and The Multi Cat.  Subscriptions start at just $9.00!   Oliver is my little cat and is 9 years old.  I was really excited that Oliver posed with his box this month (see above).
The Details:
Cost: Starter Box (1-2 items) $9.00. The Happy Cat (4 or more items) $19.00 and the Multi Cat (6 or more items) $29.00.
Coupon:  Click HERE and use the coupon BoxMom10 to save 10% on your first box,
What's in the box? Depending on the box you get, you will get an assortment of goodies, just for your cat.
When will I get my box? Your first box will be shipped on the first of the month (August 1 if you order before the end of July. Please allow 6-10 business days for delivery, once your KitNipBox has shipped.
When am I billed? You will be billed when your KitNipBox ships on the 1st of every month. When you first sign up, your credit card will not be charged until they mail your first KitNipBox.
How do I cancel? Email them at meow@kitnipbox.com with your account details (full name, e-mail address, and shipping address), and request a cancellation. Please note that you must cancel by the 15th of the month to avoid receiving a shipment for the following month. Any additional feedback you could share on why you chose to cancel would be appreciated tremendously!
Website: https://www.kitnipbox.com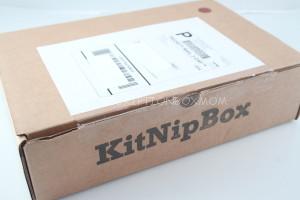 KtNipBox box ships by USPS and comes in a brown box.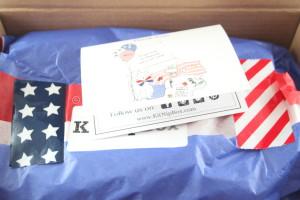 FIrst Look:  I loved the red/white and blue colors this month.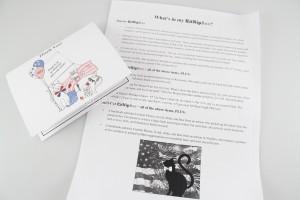 KitNipBox included an information card.  They also listed everything that came in all three size boxes.  There is the Starter Box, Happy Box and Multi Cat Box.  They state what is in the starter box, and then put the additional items that would be in the Happy Cat and Multi Cat Box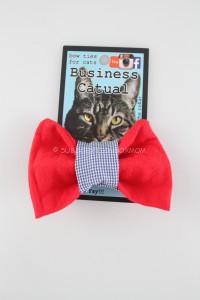 Business Catual $7.99:  I love this company.  They make little bow ties that slip on your cat's collar.
Oliver sporting his new collar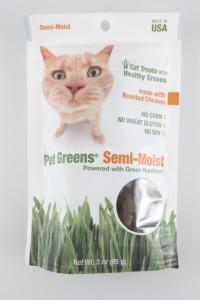 Pet Greens Semi Moist Treats $3.74: These contain real meat and added fish oil, which has Omega-3 fatty acids for skin and coat health.  These are have no corn, no wheat gluten and no soy.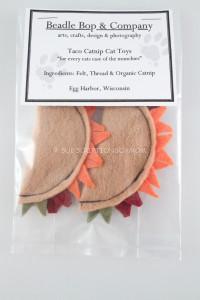 Beadle Bop & Company Taco Catnip Cat Toys: These are fantastic. They are cute little tacos made with fresh catnip.  They are made by a student/artist in Wisconsin.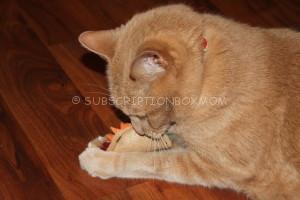 Oliver and his taco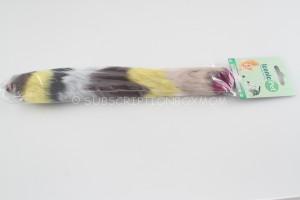 Iconic Pet Fur Weasel $3.99 This is a cute fur weasel.  It is super soft and a nice size for him to grab and play with.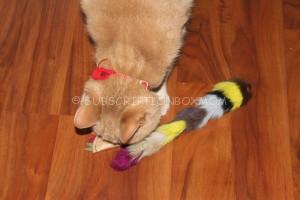 Oliver knocked this around my basement and loved grabbing it.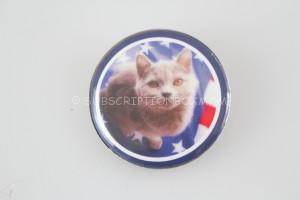 Americana Cat Button:  This is cute, but I probably won't wear it.  I would love it, if it had my furbaby on it.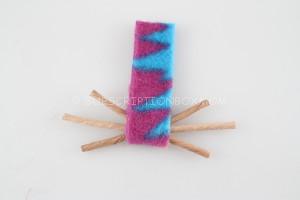 Cat Dancer Whisker Toy:  The whiskers are wooden and it has a piece of felt around it.  This is a simple looking toy, but Oliver loved playing with it.
Laser Cat Toy.  $5.99 This has different shape attachments for fun with your cat.  I tried this with my Oliver, but he just stared at my hand, instead of the light.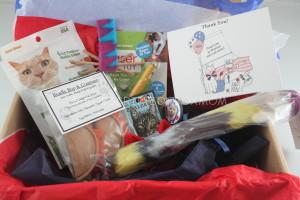 Final Thought: Oliver really loved this box.  I couldn't find prices for all the items, but I think it was well worth $19.00.  For the few items I found prices for, the total value came to $21.71.  What a great value, as that is not all the items.  Oliver loved the taco catnip, the weasel, and the whisker toy the most.  Oliver knows when his KitNipBox arrives, because he jumps on the table and tries to get in the box.  If you want to try KitNipBox for your cat, click HERE and use the coupon BoxMom10 to save 10% on your first box,
Do you like FREE SUBSCRIPTION BOXES?  Click HERE to see my free subscription box list.
Do you love Giveaways?  Click HERE to enter all my Giveaways.
Disclosure: This post contains affiliate links.  I received this box free for review.  My opinions are my own.