July 20, 2014
07/20/14

By Subscription Box Mom

1 Comment
1
July 2014 Bulu Box Subscription Box Review + 50% Discount + Free Boxes + August Spoilers
Bulu box. a vitamin and supplement sample box.  Bulu Box includes various vitamins and supplements to help you lead a healthy lifestyle.  Each box contains 4 to 5 premium samples plus lifestyle extras from time to time. There is a regular Bulu box and a weight loss Bulu Box. The Bulu Weight Loss Box was designed with the specific goal of weight loss in mind. Each box contains 4 to 5 premium weight loss items such as vitamin and supplement samples, fitness gear and healthy eating tools.
I really enjoy Bulu box, because I can try supplements and vitamins, before buying an expensive jar of something I might hate.  Bulu Box also has a great reward system. You can earn points easily to spend in the online store. Every 10 points equals $1.00. Your points will expire 90 days after you earn them. Here is how you earn points.
1. 50 Points: for each $10 Bulu Box in your month-to-month subscription
2. 50 points: Refer a Friend and get 50 points.
3. 20 Points: Fill out your user profile
3. 10 points: Refer your products in your box. You will have a min of 4 a month, so that is 40 points easily.
4. 1 Point: Earn 1 point for every dollar spend in the box.
If you fill out your reviews you can earn 90 points a month easily! That's $9.00 for the store each month. A monthly subscription is only $10.00 a month, so this rewards system will make your first box better than free. Each month after, you will be basically paying a $1.00 for your box.
The Details:
Cost: $10.00 a month, $30.00 for 3 months,
Types: Regular Bulu and Weight Loss Bulu Box
Coupon:  Sale:  Bulu is having a great sale.  Get 1 year of Woman's Health Magazine with a $10.00 or more Bulu Purchase.  Also, you get 50% off any subscription.  To get this great deal, click HERE and use the code BULUGAN751
Rewards: You earn at least 50 points ($5.00) or more for reviewing products in your box. You can then use the money, to buy full size products of things in your box.
When am I billed? 5th of the month
When does my box ship? Around the 15th of the month
How do I cancel or pause? You can cancel by logging into your account or emailing Hello@BuluBox.com
Website: www.bulubox.com
I received the weight loss box to review.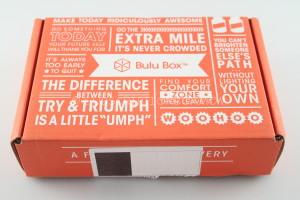 Bulu Box ships by USPS and comes in a little orange box.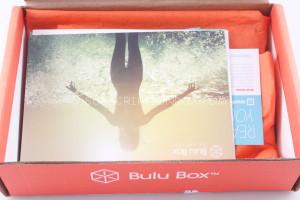 First Look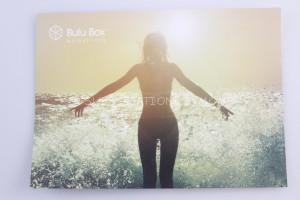 There was a title card with the weight loss box.  The back has general information about Bulu Box.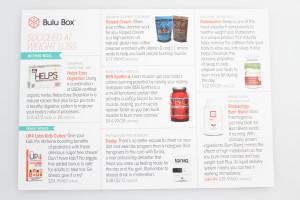 There was an information card with all the items in the box.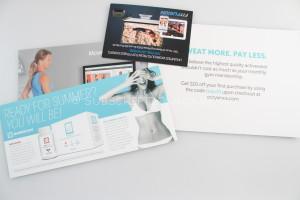 There were several advertisements about different products in the box..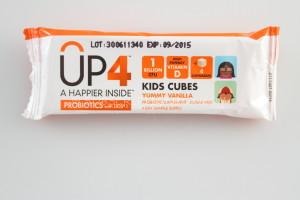 Up4 Labs Kids Cubes $1.80 These are probiotics in sugar free chews.  I actually found out about probiotics through a subscription box.  These help keep you healthy.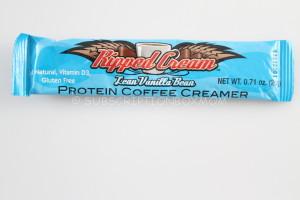 Ripped Cream Lean Vanilla Bean Protein Coffee Creamer $1.69 This is a high protein, oil natural, gluten free coffee creamer enriched with vitamin D and 11 amino acids.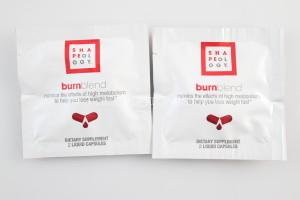 Shapeology Burn Blend  $2.67 This mimics the effects of a high metabolism, so you loose weight fast.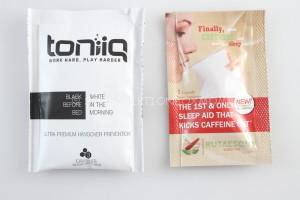 Toniiq: $4.00  This helps get rid of you hangover, so you are ready to enjoy the day.
Rutaesomn: .77 This removed the caiffeine from your body, so you can get a good night sleep.  I was excited to try this, as I have spent several late nights with caffeine and my blog.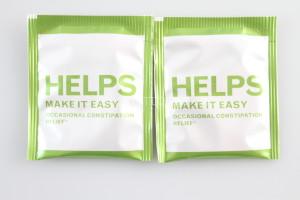 HELP Make It Easy: .55 cents This is a natural relaxer that helps promote a healthy digestive system.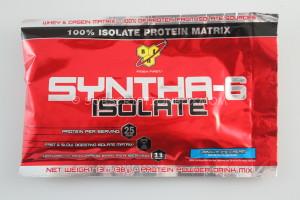 Syntha-6 Isolate $1.61: This raises your metabolic rate and helps you burn more calories and build muscle.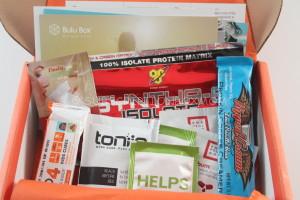 Final Thought:  This box had a total value of $13.09.  I like the Shapeology, the probiotics and the Rutaesomn.  Bulu Box is a great box and if you want to try it, HERE and use the code BULUGAN751 to get 50% off any subscription and 1 year subscription to Woman's Health Magazine.  Read on to see August's spoilers.
August Spoiler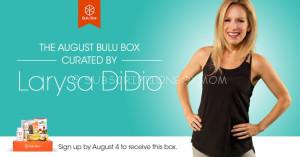 Who is Larysa? Larysa DiDio is a celebrity personal trainer and fitness author who inspires everyone, everywhere to "rock what they've got". She's got over 20 years of experience in helping celebrities, Olympians, professional athletes and the occasional athlete as well as moms, dads and kids attain their health and fitness goals and be the best they can be. She is the no-nonsense, cheerleading change agent that pushes her clients to be their best and maintain continuity. By combining fast, fun, and efficient workouts with easy-to-follow nutrition advice, Larysa's programs not only help people lose weight, they also help them become the people they most want to be. Her secret? Her background in Anthropology. Larysa discovered that people have natural habits and patterns, and by working with them and incorporating them into her successful formula they not only reach their goals easily, but the results are permanent.
Do you like FREE SUBSCRIPTION BOXES?  Click HERE to see my free subscription box list.
Do you love Giveaways?  Check out all my Giveaways HERE
Disclaimer: This post contains affiliate links.  This box was received free for review,  My opinions are my own.