July 21, 2014
07/21/14

By Subscription Box Mom

0 Comments
0
Farm to People July 2014 Review + Coupon + August Sneak Peek
Farm to People is a new subscription box, that sent me this box to review.  Farm to People strives to send the best artisinal foods in their monthly box.  The Tasting Box sends 5 to 8 handpicked indie goods on a recurring basis.  Farm to People doesn't throw just any random food item in their boxes.  Each item must meet Farm to People strict standards.  All food items must be locally crafted small batch items, have no GMOs, have nothing artificial in them and are humanely raised.  Each box is $49.95 a month and you can skip any month you want.  
The Details:
Cost: $49.95/month
What's in the box? Pay monthly and receive 5 to 8 handpicked indie goods on a recurring basis.
Can I skip? Yes!
Website: http://www.farmtopeople.com/products/tasting-box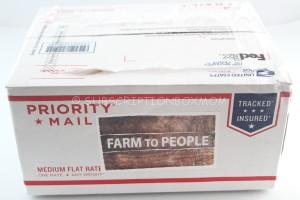 Farm to People ships in a priority mail box by USPS and it had a Farm to People sticker.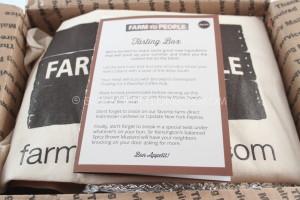 First Look:  This box gave a great first impression.  I liked how neatly all the items were arranged.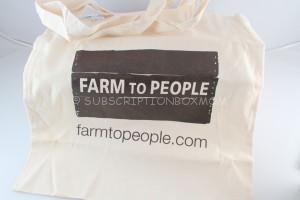 Farm to People Canvas Bag: $5.00 est value This was a nice extra thrown in the box.  I am going to keep it in my car and use it for grocery trips.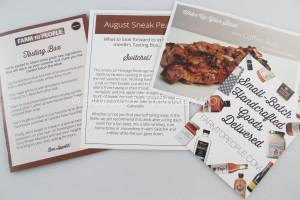 Information Cards: There was a few information cards, that told about all the yummy treats in the box.  There was a coupon, recipe suggestion and a August sneak peek!
Information Card:  There was a card with all the products in the box.  I liked that there were pictures and an in depth description of each item.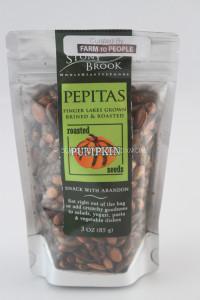 Stony Brook Whilehearted Foods Roasted Pumpkin Seeds $3.00:  These roasted pumpkin seads (Pepitas) are fantastic.  They are my my family's favorite item in the box.  This company is the only company that pressed culinary oil from non-GMO and locally grown vegetable seed waste.  I have been eatten these by the handful.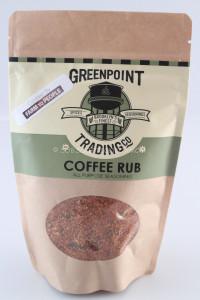 Greenpoint Trading Co Coffee Rub $8.00:  This coffee BBQ rub smells amazing.  I haven't had the opportunity to try it, but I am sure (based just on the smell) that it will taste great.  Farm to People also included a card in the box with directions on how to use this.  You can use this as a rub on steak (my preference) or use it on veggies.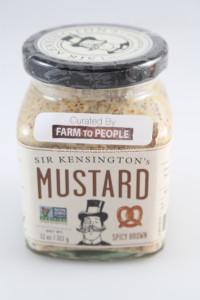 Sir Kensington's Spicy Brown Mustard $7.95: This is a blend of brown and yellow mustard seeds, with  a bit of Vermont Maple Syrup.  I don't really care for mustard,but my father and husband love it.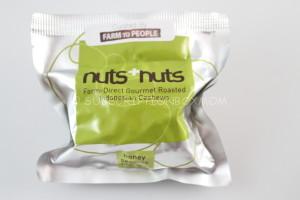 Nuts Nuts Honey Sesame Roasted Cashews $4.50: These are sourced from small farms in Indonesia, Central Java and Bali.  These are sweet and salty.  I love cashew and these take nuts to the next level.  I love these.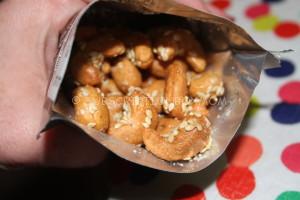 A look inside.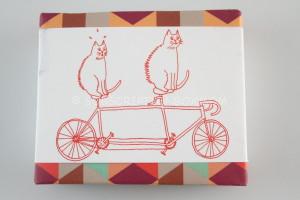 Meow Meow Tweet Beer Shampoo Bar $9.00: First off the packaging and company name are so cute.  These is a soap made with beer!  It is made with several organic ingredients, like olive oil, coconut oil, hempseed oil and joyoba oil.  I gave this to my husband to try.  He said he loved the concept, but he didn't think it cleaned too well.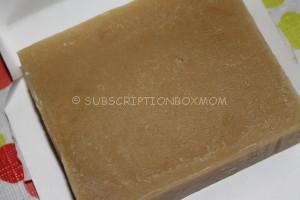 The soap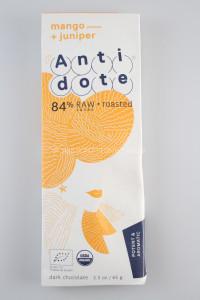 Antidote Chocolate Mango & Juniper Chocolate $7.99: This is made with 84% raw cocao and has mango and juniper in the middle.  This was really interesting.  The chocolate was really rich in taste and it had chewy mango in the center.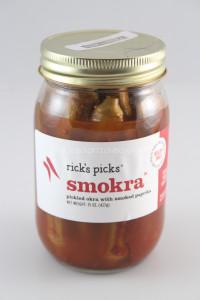 Rick's Picks Smokra $10.20: This was really interesting to taste.  My husband loves it but it's not my favorite item.  This is pickled okra that is seasoned with smoked paprika, curry powder and an array of chilies.  My husband loves this!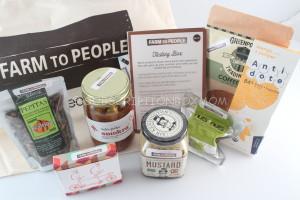 Final Thought: The total value of this box was $55.64.  This had a nice array of food items, that were really unique.  The pumpkin seeds are my family's favorite item and I will be buying more.  My husband loves the pickled okra and that is something I would have never bought myself.  I loved trying new products and Farm to People was a great box!  If you are interested in trying Farm to People, click HERE and use the code subscriptionboxmom to save 25% on your first box.
August Sneak Peek:
The August box will feature Switchel.  This is a drink made with apple cider vinegar, ginger and Vermont maple syrup.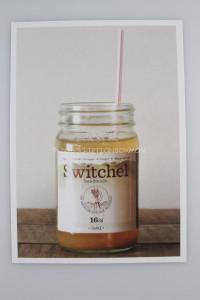 Do you love Giveaways? Click 
HERE 
to enter.
Disclaimer: I received this box free for review.