June 22, 2014
06/22/14

By Subscription Box Mom

1 Comment
1
Wantable Intimates June 2014 Review
Wantable has three different subscriptions : Makeup, Intimates, and Accessories.  When you sign up, you choose a category and answer a few questions, so Wantable can match you with the perfect products.  Subscribe for $36.00 a month or buy a single box for 40.  Subscriptions are shipped automatically each month and can be skipped or canceled anytime.  I get the makeup subscription, but they have accessories and an intimates subscription too.  Each box is packed with full size products hand-picked from unique, specialty, and  premium brands to perfectly fit your style.  If you don't love your box, you can send it back for a full refund!  No more buyers remorse.
The Details:
Cost: $36.00 for a subscription or $40.00 for a single purchase.
What's in the box and the subscriptions: 
A.  Makeup: 4 to 5 full-sized premium makeup products, hand-picked to perfectly match your preferences.
B.  Accessories: 3 to 4 boutique accessories, handpicked to perfectly match your preferences.
C.  Intimates:   4 to 5 premium essentials, handpicked to perfectly match your preferences.
Can you pause your subscription?  Yes!
How do I cancel?  You cancel right from the website
Can I change my preferences?  Yes, just log into your account.
Wantable: www.wantable.com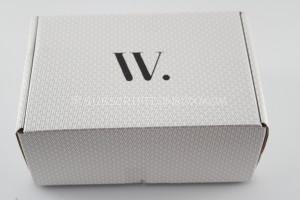 I couldn't wait to see my intimates box.  My first boxes were really great.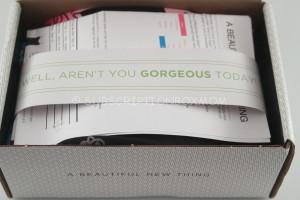 First Look:  I love the little quotes included in the box.  This month the quote was from Caitlin Moran When a woman says, "I have nothing to wear!" what she really means is  "There's nothing here for who I'm supposed to be today".
When you get your box, you will get an information list with all the items in the box and their description.  They also list your loves, likes and dislikes.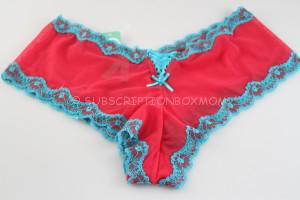 Honeydew Corseted Ribbon Lace Mesh Tanga in Kiss me Red $14.00:  This are super cute.  This view is actually the back, which makes them even sexier.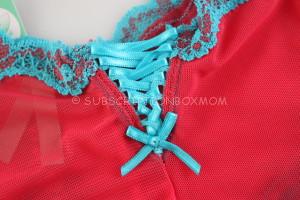 Close up:  I love the details.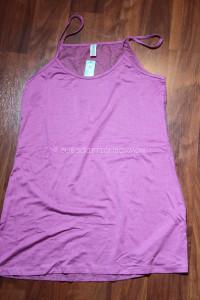 Honeydew Rayon and Lace Tank $24.00  This is a really comfortable tank.  The front is sold and the back is lace.  Very comfortable and sexy at the same time.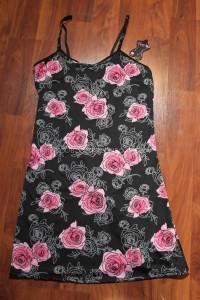 Oh Baby Floral Print Chemise – $18.00  This is super comfortable and cute.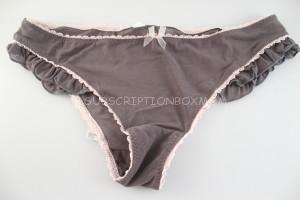 Honeydew The Burlesque Panty in Chai $16.00:  This is really cute panty with ruffles on the side.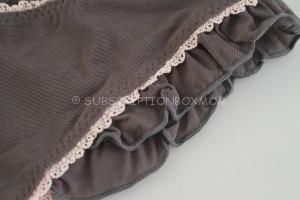 I love the detail!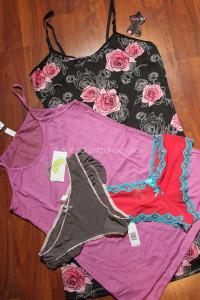 Final Thought:  The total value of this box is $72.00.  I really loved this box and it was better than my first.  The  chemise is my favorite item, although the panties are really really cute.  I love Wantable and I am really pleased with my Love/Like/Dislike list.  I think it reflects what I love and Wantable didn't disappoint.  Wantable is a great box.  Once you sign up, you can also switch between the makeup, intimates and accessories boxes.  You don't have to get the same box every month.  Don't forget, if you hate your box, you can also return it.  If you want to try Wantable, click HERE.
Do you like FREE SUBSCRIPTION BOXES?  Click HERE to see my free subscription box list.
Do you love Giveaways?  Click HERE to enter all my Giveaways.
Disclosure: This post contains affiliate links