June 26, 2014
06/26/14

By Subscription Box Mom

0 Comments
0
SocialBliss June 2014 Review + $10.00 Coupon – Style Subscription Box #TheStyleBox + #FatedBliss
Socialbliss Style Box is $39.95 a month plus $9.95 shipping.  Each box will contain an assortment of popular one size fits all fashion accessories and lifestyle products.  Each Style Box has a value of at least $100 and sometimes up to $200. One of the best things, is if you don't love it, they will take it back!  I have been getting Social Bliss for a few months, and I love this box.
Details:
Cost: $39.74
Coupon: Use the code NSSUMMER10 to save $10.00 on your three month subscription.  Or use the code 5OFF4ALL to save $5.00 off one box.
Shipping: $9.95
What's in the box? "The Socialbliss Style Box consists an array of products each month that goes along with the theme that will improve your style monthly! "
How do I cancel? You can cancel from your online account.  Also note "As a monthly member, you are able to cancel at anytime. Make sure though to cancel before the 20th to ensure that you are not charged for the following box. As an example, if you are to cancel on the 19th of May, you will not be charged for the June box. If you choose to cancel on the 21st of May, you will be charged and receive the June box but your subscription will be canceled starting the month of July."
Website: http://www.socialbliss.com/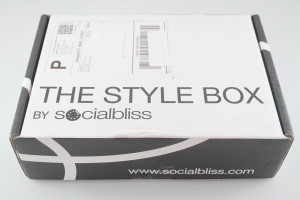 It seemed like several of my boxes came late this month, including Social Bliss
This month's theme was Boho Chic: BoHo Chic is a creative, open-minded thinker who lives a FREE spirited life and believes in style, freedom and love.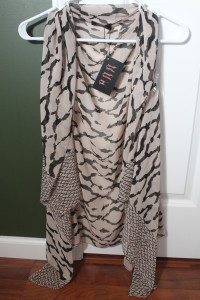 Fated Bliss Kimono Wrap.  $50.00 This can be worn as a wrap, scarf or vest.  I love this and think it is so unique.  You can wear this so many ways.  This can be worn with jeans or dressed up with a little back dress.  I am loving it!  I am going to wear this as a wrap.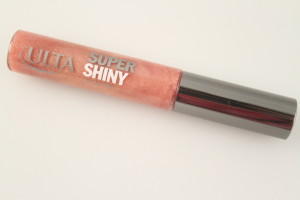 Ulta Super Shiny Lip Gloss in #16 Whisper  $8.00:  I love gloss, it is my favorite beauty product.  This has a bit of stickyness, but it goes away pretty quickly.  I love the sparkly shine to the gloss.  On a unrelated note, I have never been to an Ulta and I really want to find one.
essie Magnetic Charm Polish in lil boo peep  $12.00 I am really excited about this polish.  You paint your nails and immediatly, you put the magnet over each nail to create the snakeskin pattern.  The information card has detailed instructions, so you don't mess it up.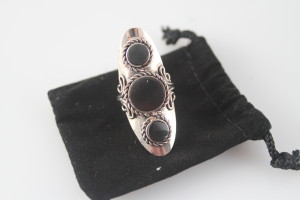 The Peruvian Warrior Ring $20.00  I love this ring.  It is so unique.  I had seen spoilers this month and this is the first black ring that I have seen.  I love it.  Silver and black are MY colors.  This is hand crafted in Peru and is meant to be a mini shield.
Retro-Specs Sunglasses: $15.00:  There was no name given on these glasses but I love them.  They look great on and they came with a little pouch.  Maybe I won't break these.  I tend to have bad luck with sunglasses.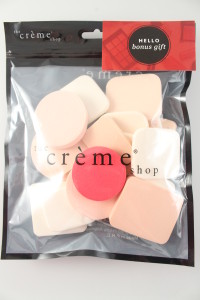 The Creme Ship Beauty Sponges:  This was a bonus gift in this month's box.  Social Bliss gives out codes all the time for new and current members to save money or get free stuff.  Keep reading for a money saving coupon!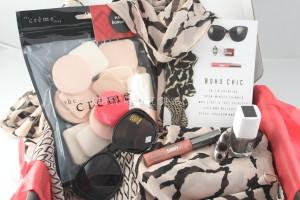 Final Thought:  I LOVED this box and it is one of my favorite Social Bliss boxes.  The total value of this box was $105.00.  Nail polish, gloss, sunglasses and  cool ring all in one box!  Social Bliss really hit it home with me this month.  If you want to try Social Bliss, click HERE and use the code NSSUMMER10 to save $10.00 on your three month subscription.   Or use the code 5OFF4ALL to save $5.00 off one box.
Do you like FREE SUBSCRIPTION BOXES?  Click HERE to see my free subscription box list.
Do you love Giveaways?  Check out all my Giveaways HERE
Disclaimer: This post contains referral links.