June 2, 2014
06/02/14

By Subscription Box Mom

0 Comments
0
Global Delights Review – International Food Subscription Box
Global Delights sent me this box to review.  Global Delights is a new global food subscription box, that is launching in July.  Each month, you will receive at least seven international food items. They aim to bring you a wide variety of food types from a multitude of countries. Foods will range from cookies and candies to soups and entrees.  I was really interested in checking out this box.  I would love to travel all over the world.   Until I can make my dream happen, I would love to experience the world through a subscription box.
The Details
Cost: $36.00
Shipping: Free.  An additional $5 will be added to orders shipped to Hawaii or
Alaska.
What's in the box? You will receive at least seven international food items. They aim to bring you a wide variety of food types from a multitude of countries
When am I billed? You will be billed on the first of every month, prior to the shipment of that month's box.
How do I cancel? Fill out this cancellation form. You must cancel by the end of the month in order to not receive the next month's box.  For example, if you cancel on the 3rd you will still receive that month's box, the cancellation will be in effect the next calendar month.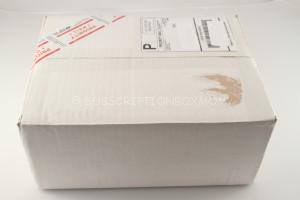 Global Delights ships in a big box.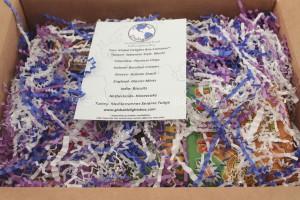 On top was an information guide with all the products, and the country that they are from.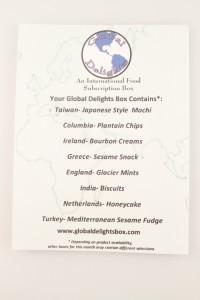 There were eight different products in the box, from eight different countries.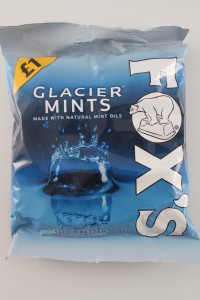 England Fox's Glacier Mints Bag  $3.59:  These were fantastic.  These are little clear rectangle mints.  They tasted like a very mild Altoids, even milder than a peppermint.  This was just a tasty mint and had a smooth flavor.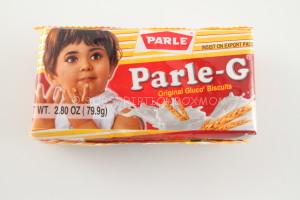 India Parle-G Gluco Biscuits $2.00 est I couldn't find this size package for sale.  These taste like a regular sweet cookie.  Very taste and family approved.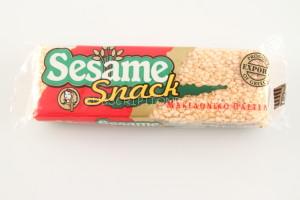 Greece Sesame Snack $2.10  These sesame snacks are very tasty.  I have had these in another box and really liked them.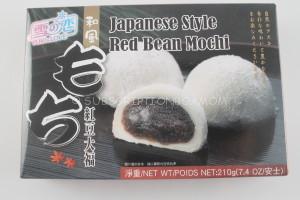 Taiwan Japanese Rice Cake Mochi Daifuku (Red Bean)
 $5.75 Mochi is (from wikipedia)  is Japanese rice cake made of mochigome, a short-grain japonica glutinous rice. The rice is pounded into paste and molded into the desired shape.  C tried these, because I am not terribly adventurous.  C thought they had a good flavor, but they had a gummy-like consistency that he didn't care for.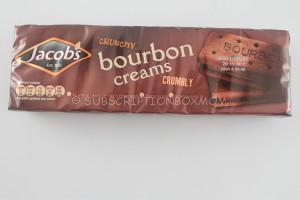 Ireland Jacob's Bourbon Creams $2.69  C was excited to try these, because they had bourbon in the name.  C said they didn't taste like bourbon and he wasn't a fan.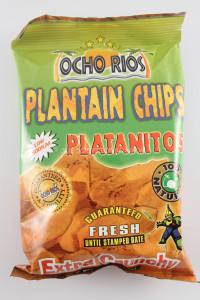 Columbia Ocho Rios Plantain Chips  $1.59 I loved these!  These are plantain chips, but they taste just like potato chips.  Even though these are from Columbia, I loved the Ocho Rios on the bag.  It reminded me of a great vacation.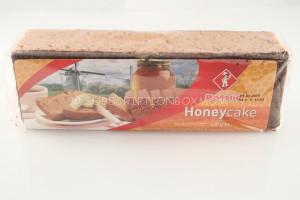 Netherlands Bolletje Honeycake $5.99 This is breakfast cake flavored with honey.  It smells like pumpkin bread and tasted a bit like pumpkin bread.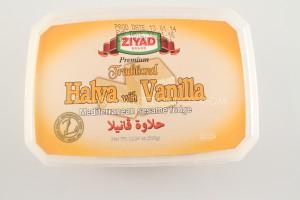 Turkey Traditonal Halva (Mediterranean Sesame Fudge) with Vanilla $7.04 This is Mediterranean Sesame Fudge.  C tasted this and said it had a nutty flavor that he enjoyed, but it had a chalky flavor he didn't enjoy.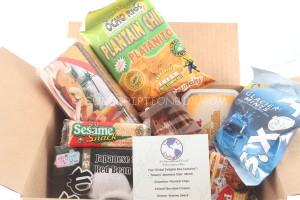 Final Thought: The total value of the box is $30.75, however this is a rough estimate.  It was hard to find these items for sale online.  Some were only on foreign websites and I am not sure if they will ship to the United States.  I think this box is very much worth the $36.00.  It had a wonderful assortment of foods around the world.  I do wish there was a description of each item on the information card.  My family and I would never have tasted most, if not all of the items, if it wasn't for Global Delights.  If you want to try Global Delights, click HERE.
Do you love Giveaways? Check out all my Giveaways HERE
Disclosure: I received this box for review purposes.  My opinions are my own.