June 6, 2014
06/06/14

By Subscription Box Mom

3 Comments
3
Birchbox Limited Edition Box "Modern Mermaid" Review + Coupons + Subscription Deals
Birchbox is released the Limited Edition Box "Modern Mermaid".  This box is $44.00 and packed with summer beauty items.  Use the code first20off, or WELCOMEOFFER20 to take 20% off your box. (more codes and deals at the end of the review)  You will save $8.80 on your box! Don't forget to add the Mystery Pack from the Bonus shop!
For creatures that exist only in folklore, mermaids have a remarkable eye for enduring beauty trends. (Case in point: they pioneered beachy waves long before they were cool.) And let's admit it: we never really outgrew our wish to be transformed into one of their kind. From sea salt spray to waterproof liner, this box is a modern take on the mermaid tropes we all know and love. It's guaranteed to help you make a splash this summer—even if the nearest beach is far, far away.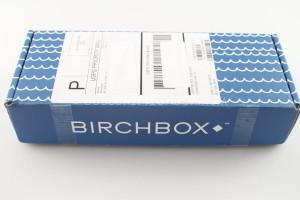 I was surprised how quickly I received my box.  I just ordered last week.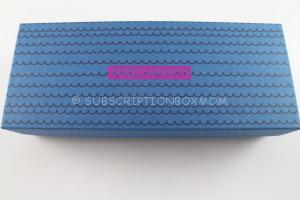 Birchbox Mermaid came in a cute reusable box.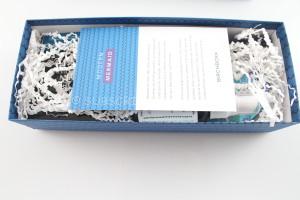 I was excited to get everything out.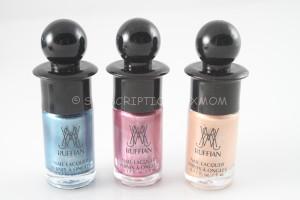 RUFFIAN Endless Summer Collection – Nail Polish Trio $26.50: The collection includes three beach-inspired shades: Blue Lagoon, a metallic blue; Endless Love, a metallic pink; and Sahara, a metallic nude. The high-quality polishes swipe on streak-free and opaque in a single coat—so you can spend less time on your mani and more time outside.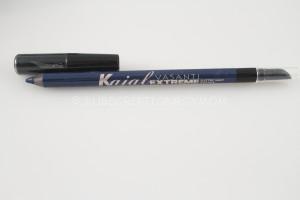 Vasanti Kajal Extreme Intense Eye Pencil in Electric Navy $18.00 The smooth, creamy formula goes on easily and won't smudge all over the place. This is a beautiful electric blue.  It is nice for summer and doesn't look like 1980's blue eyeliner.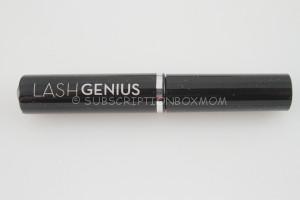 Anastasia Beverly Hills Lash Genius Waterproof Topcoat (Deluxe Sample) $21.00: This waterproof topcoat makes any mascara water resistant.  I love that I can use this with mascara  I already have, and not buy new waterproof mascara.
COOLA Liplux SPF 30 Original Formula $12.00: This is a 30 spf lip balm that protects against both UVA and UVB rays. Made with 70 percent organic ingredients, the food-grade (read: practically edible) formula is enriched with vitamins and antioxidants to moisturize lips and combat fine lines. This smells good and looks great on.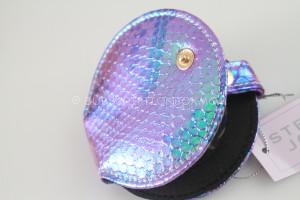 Stephanie Johnson Mermaid Mirror $22.00.  This mermaid mirror, exclusive to Birchbox, is super cute and has a double sided mirror!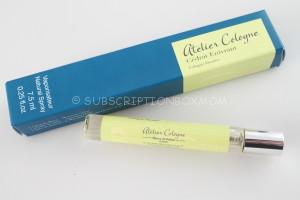 Atelier Cologne Cédrat Enivrant Cologne Absolue (Travel Spray) $7.88: This is a citrus scent with notes of lime with Moroccan cedrat, juniper and mint.  I love this but C doesn't.  I hope the scent grows on him, because I am planning to wear this on date nights.
Captain Blankenship Mermaid Mane Sea Salt Spray (Travel Size) $12.00: This all-natural mist gives you sexy beach hair—minus the sand in your swimsuit.  I am excited to try this.  My hair has been curlier lately, so I hope this works.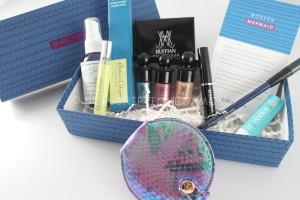 Final Thought:  This box has a retail value of $119.38!  I loved this box.  The perfume is amazing, the nail polishes are very hip and I love the lip balm.  This is a great box and there are several coupon codes.  Click HERE and use one of the following codes to save 20%: first20off,, WELCOMEOFFER20, MOBILE20, LETSGO20,   Also, add the Mystery Pack HERE  free with your purchase.  Side note, I forgot to get the mystery pack when I ordered.  I emailed Birchbox to see if anything could be done.  They shipped me a mystery box free of charge, great customer service!
Other Deals:
Skullcandy Headphones:  Get Skullcandy Headphones free with a $60.00 purchase.  Use the code SKULLCANDY.
Shashi Sam Bracelet:  Get a Shashi Sam Bracelet free with a $35.00 purchase.  Use the code SMASHGIFT.
Subscription Deals
Birchbox Man: Birchbox is having a great deal on the Birchbox Man Subscription! Click HERE and use the code SUMMERSUBMAN to get your first box 50% off!
Birchbox Women: When you subscribe, you will get a year for $99.00, when you click HERE and use the code  BBSUBYEAR.  This ends June 9th
Disclosure: This post contains referral /Affiliate links.