June 11, 2014
06/11/14

By Subscription Box Mom

0 Comments
0
Birchbox June 2014 Review – Women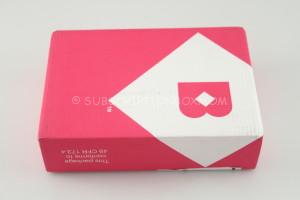 Birchbox is one of the first subscription boxes. It is only $10.00 a month and you can earn some amazing rewards. I have subscribed to boxes for over a year, but just recently, subscribed.  Each month you will get a box filled with 4-5 beauty, grooming, and lifestyle samples from both up-and-coming and well known brands. Each delivery will include a mix of categories. Samples are generously sized, with enough product to allow you to figure out if they're right for you.  When you sign up, you fill out a beauty questionnaire, so Birchbox can better pick your products.  You can find your profile by clicking on "Account Settings" in your account. Click "Edit Profile," fill out the questionnaire, and then save your preferences.
So what made me decide to subscribe?  I decided to subscribe based on the amazing points system.  For every 100 points you earn, you get $10.00 to spend in the shop.  There are lots of ways to earn points too!
1.  Subscribe
2.  Review Your Products: You get 10 points for every sample review you complete.  Each box contains 4-5 products, so that is around $5.00 in points you can earn monthly!  This makes the box $5.00 a month.  If you use the 50% off code, this makes your first box FREE.
3.  Shop!: For every dollar you spend in the Birchbox Store, you earn 1 point for each dollar spent on full-size products in the Birchbox Shop.
4.  Refer Your Friends: For every friend you refer to Birchbox, you will earn 50 points for every person you refer!
The Details:
Cost: $10.00 a month
What's in the box? Each month you will get a box filled with 4-5 beauty, grooming, and lifestyle samples from both up-and-coming and well known brands.
When am I billed? When you place your order for the monthly membership, you will be billed for your first Birchbox immediately. For the women's Birchbox, you will be billed on the first day of each month after your first shipment. For the men's Birchbox, you will be billed on the 15th of each following month.
Website: www.birchbox,com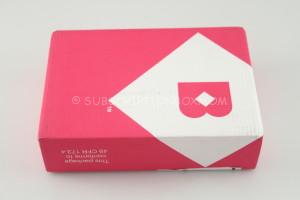 Birchbox shipped really early this month, or at least not late.  I was really surprised to see this in my mailbox.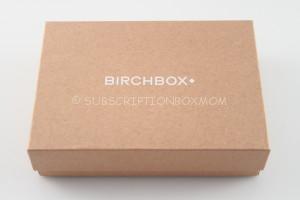 I love the little boxes Birchbox uses.  They make great gift boxes.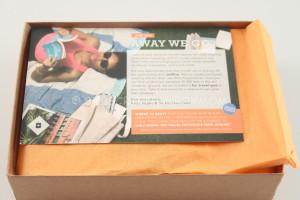 First Look:  This month, the theme is "Away We Go", which is all about traveling.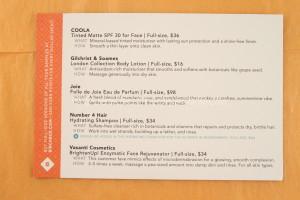 There were 6 items in the box this month.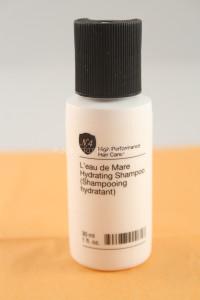 Number 4™ L'eau de Mare Hydrating Shampoo $4.25 L'eau de Mer™ uses vitamin B5 to condition hair and silicone to bump up the gloss factor, plus the brand's patented Liquid Complexes™. Each of the four complexes is a different blend of natural ingredients, designed to help protect, purify, strengthen, and revitalize hair.
I am excited to use this.  I received the clarifying shampoo last month and I was a bit scared to use it with my color treated hair.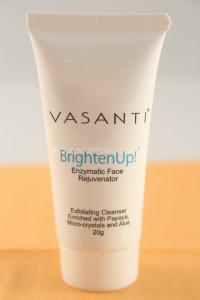 Vasanti BrightenUp! Enzymatic Face Rejuvenator $5.67.  This mimics effects of microdermabrasion for a glowing, smooth complexion.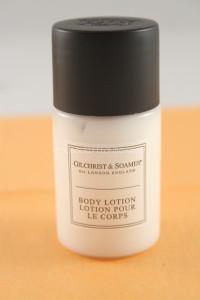 Gilchrist & Soames London Collection Body Lotion $3.00: This is an antioxidant rich moisturizer that smooths and softens with botanicals like grape wood.
This smells amazing and makes my hands so incredibly soft.  I think I am going to purchase this full size.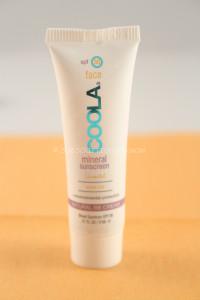 COOLA Tinted Matte SPF 30 for Face $3.60 This is a mineral based tinted moisturizer with lasting sun protection and a shine free finish.    I am really fair skinned, but I was pleased with the tint,  It wasn't too dark at all.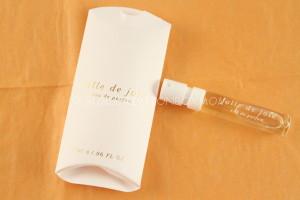 Folle de Joie eau de parfum $1.73 This is a blend of mandarin, rose and sandalwood.  This smells great and is great for summer.  It is a bit strong, so I am going to use this for evenings out.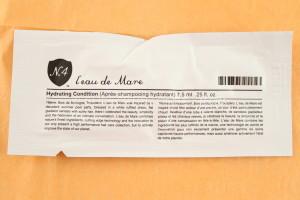 Number 4â"¢ Hydrating Condition $1.09: I was excited to get a little sample of the moisturizing to go with the shampoo.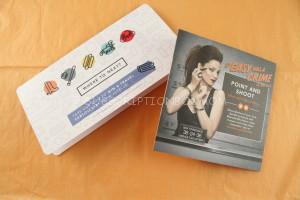 There were a couple of advertisements in the box.  Benefit liner is going to be on Birchbox June 27th.  There was also a quiz to find out where you should visit and you can win a chance to win a trip.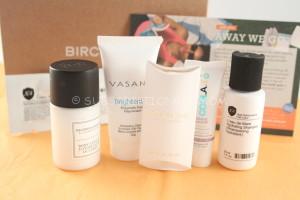 Final Thought: The total value of this box was $18,25.  I really enjoyed this Birchbox and it had an outstanding  value.  I love all the new skincare products I get to try.  I am also excited to try some new hair products.  I will earn 60 points for this Birchbox, which is $6.00!  That makes this box $4.00.  If you are interested in trying Birchbox, click HERE.
Do you love Giveaways? Check out all my Giveaways HERE
Disclosure: This post contains referral links.