May 25, 2014
05/25/14

By Subscription Box Mom

0 Comments
0
SocialBliss May 2014 + Two Discount Codes – Style Subscription Box
Socialbliss Style Box is $39.95 a month plus $9.95 shipping.  Each box will contain an assortment of popular one size fits all fashion accessories and lifestyle products.  Each Style Box has a value of at least $100 and sometimes up to $200. One of the best things, is if you don't love it, they will take it back!  I received their first box a few months ago and after seeing a couple more boxes, I had to get the April box.  You can read my April review HERE.
Details:
Cost: $39.74
Coupon: Use the code NSSUBBOXMOM5 to save $5.00 on your first box (May 31)-New Customers Only or use the code NSSTAR15 to save $15.00 on a 6 month subscription-New Customers Only.
Shipping: $9.95
What's in the box? "The Socialbliss Style Box consists an array of products each month that goes along with the theme that will improve your style monthly! "
How do I cancel? You can cancel from your online account.  Also note "As a monthly member, you are able to cancel at anytime. Make sure though to cancel before the 20th to ensure that you are not charged for the following box. As an example, if you are to cancel on the 19th of May, you will not be charged for the June box. If you choose to cancel on the 21st of May, you will be charged and receive the June box but your subscription will be canceled starting the month of July."
Website: http://www.socialbliss.com/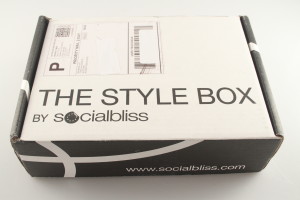 Socialbliss recently increased their shipping costs from $7.95 to $9.95.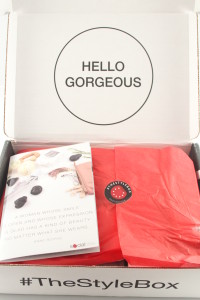 Socialbliss has good presentation.  I like the black and white box with the red tissue paper.
Socialbliss always included a detailed information guide, with descriptions of each product.
Fusion Beauty Fountain of Youth Fusion Lift $14.70: Okay, SocialBliss gave a value of $140.00 for this.  If you look on Amazon (where I linked), they list $140.00 as the original price.  I go by current prices for my values, so this is being listed as $14.70.  This has gaba and ha that helps smooth, fill, and firm fine lines.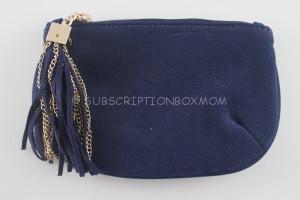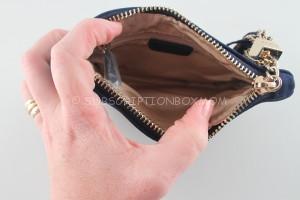 Izzy $ Ali Stevie Faux Leather Coin Purse $39.00: Izzy and Ali included a purse in last month's box.  I am going to use this in my purse.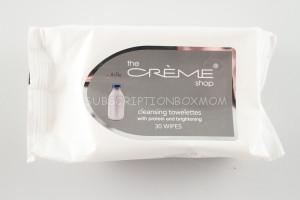 The Creme Shop Cleansing Towelettes $3.88 These are infused with pink lemonade and milk.  These clean away oils and build up.  These don't really excite me.  I have a nice stash of facial cleansing wipes from Amazon subscribe and save.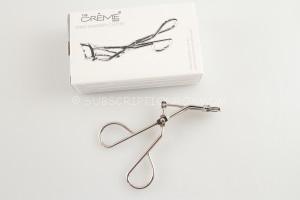 The Creme Shop Mini Eyelash Curler: $7.00 This is designed to plump lower lashes.  I have never seen anything like this.  I am excited to try this out.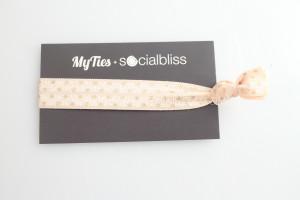 My Ties Hair Ties $4.00  Okay, one hair tie.  It's cute, but I would have like to have 3 or 4, or one large headband.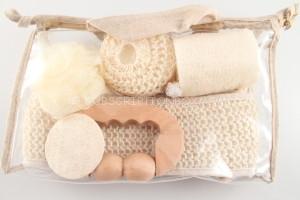 Spa Package: $15.00:  This includes a spa headband, roller ball massager, and three kinds of loofah scrubs (sponge, exfoliating loofah, and classic loufa)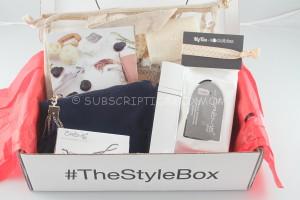 Final Thought:  The total value of this box $84.58.  I liked the Izzy and Ali bag, but I wasn't terribly excited about the rest of the box.  I wish there was a higher value item.  The didn't like that the $140.00 item was selling on Amazon for $14.70.  While this box didn't wow me, I am keeping my subscription.  Socialbliss has had some fantastic boxes, and I look forward to seeing what they do next month.  There are a couple coupons right now: Use the code NSSUBBOXMOM5 to save $5.00 on your first box (May 31) or use the code NSSTAR15 to save $15.00 on a 6 month subscription (New Customers Only).
Do you love Giveaways?  Check out all my Giveaways HERE
Disclosure: This post contains referral links