May 22, 2014
05/22/14

By Subscription Box Mom

2 Comments
2
May 2014 ibbeautiful – Graphic Tween Box Review -Tween – Teen Subscription Box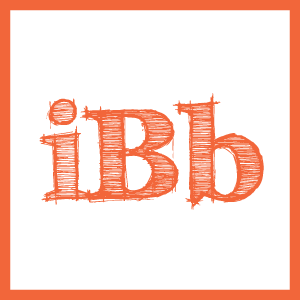 iBbeautiful is a tween and tween subscription box. It is $18.00 for the basic box and $28.00 for the graphic tee box.  iBbeautiful offers an innovative way for tween and teens girls to explore, sample and fall in love with inspiring beauty, accessory + lifestyle products, in the comfort of their own homes.  iBbeautiful doesn't just focus on beauty on the outside, iBbeautiful inspires girls to be their best with their natural beauty – b unique – b happy – b you….and to take that inspiration & pass it on!
The Details:
Cost: Graphic tee box is $28.00/mo and the Basic Box is $16.00/mo
Shipping: $1.95/mo
What's in the box? Each box is filled with fun + inspiring health, beauty & lifestyle items such as custom key chains – notepads – lip gloss – nail art – bracelets – necklaces – wall decals – slumber masks – hair gloss and of course the graphic tee (if the GRAPHIC TEE BOX option is chosen).
When am I charged?  You are charged on the day you sign up, and the same day every month.
How do I cancel?  Email cindy@ibbeautiful.com.  Cancellation requests received after 12:00 EST on the 15th will be processed for the next month.
Website: http://www.ibbeautiful.com/
I received the Tween Graphic Tee Box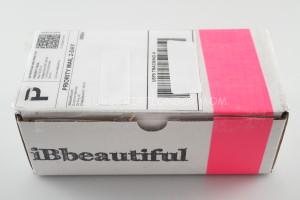 iBbeautiful is ships by USPS and comes in a little box.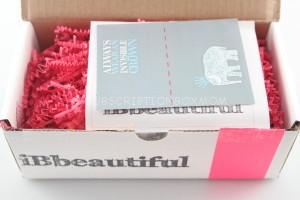 This month's theme was "Always Wear an Invisible Crown".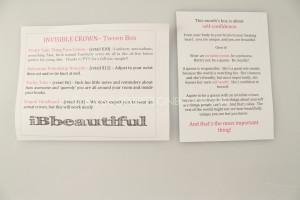 iBbeautiful sent an information card with all the products and the retail value.  They also sent a card about the monthly theme.  The theme this month is self-confidence.  iBbeautiful encourages girl to be a queen and wear an invisible crown.  A queen is responsible.  She's a good role model, because the world is watching her.  She's honest and she's friendly, but most importantly, she knows her own self-worth.  She's confident in herself.  What a great message for girls.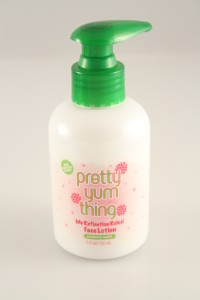 Pretty Young Thing Face Lotion: $10.00 This is a super gentle hypo-allergenic, oil-free face cleanser for all skin types.  This is a great first face lotion.  It has a sweet/candy smell, so girls will love it.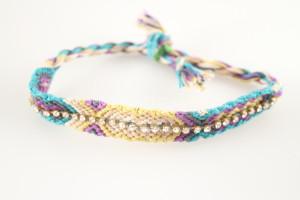 Bohemian Friendship Bracelet $12.00: This is a pretty woven bracelet with rhinestones on it.  You can adjust this to your (your child's wrist) and re tie the know at the end.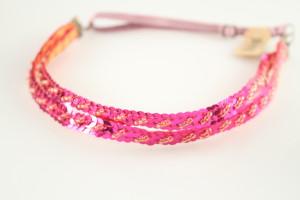 Sequin Headband $14.00 (on sale for $3.00): This is a really cute headband,  iBbeautiful says "We don't expect you to wear an actual crown, but this will work nicely".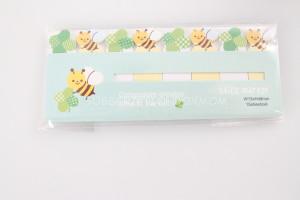 Sticky Tabs $6.00:  This are cute little sticky notes with bees and clovers.  You can stick them on books, journals or really anywhere.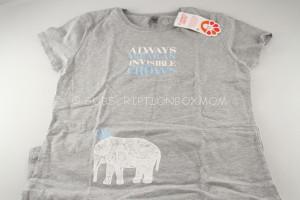 Custom Tee Shirt $22,00:  This shirt is so cute.  It says "Always Wear Your Invisible Crown".  It also has an elephant wearing a blue crown.  Super cute and soft.  I would wear this, if it was sized for an adult.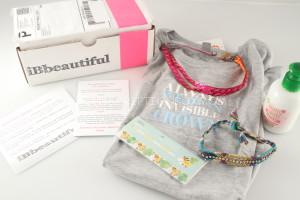 Final Thought:  The total value for this box was $53.00 (that's using the $3.00 sale price for the headband).  The box was $28.00, so this is a great value.  Everything in the box was young and hip.  Perfect for any young girl.  I like that there was a mix of items, for girls not into makeup yet.   If you want to try iBbeautiful, click HERE.
Do you love Giveaways?  Click HERE to enter all my Giveaways.
Disclosure: This box was received free for review.  My opinions are my own.