April 28, 2014
04/28/14

By Subscription Box Mom

2 Comments
2
Subscription Box News and Coupons April 28, 2014
Subscription Box News and Coupons April 28, 2014
There are several bits of news and deals going on, so instead of several small posts, I made one big one.
1.  Popsugar Bonus Gift:  Popsugar is sending the vbeaute Lip Spread Anti-Age Tinting Lip Gloss to everyone who ordered the Resort Box, as an apology for the boxes going out late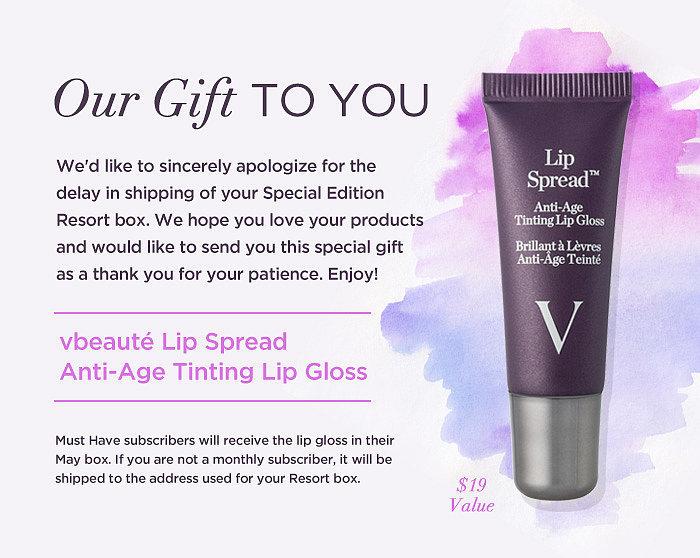 2.  Box Me Mommy:  Get 50% off your 1st box with code FIRSTBMM.  Just Click HERE.

4.  From The Lab:  You can save big with a 3, 6 or 12 month subscription.  All longer subscription plans are on sale!  From the Lab secures access to the most ground-breaking products before prestige beauty brands introduce the same formulas, patents, and ingredients to the retail market.
a.  3 month plan: $26.33 now $23.00/month PLUS you get 1,000 points to spend in the shop, which equals $10.00.
b.  6 month plan: $23.17 now $19.83/month PLUS you get 4,000 points to spend in the shop, which equals $40.00.
c.  12 month plan: $19.92 now $18.23/month PLUS you get 9,000 points to spend in the shop, which equals $90.00.
3.    The Bouqs: You can get 2 dozen roses for $50.00 plus get $5.00 back!  Click HERE to order.  I love the The Bouqs, because their flowers come in perfect condition and they last forever!  Check out my review here.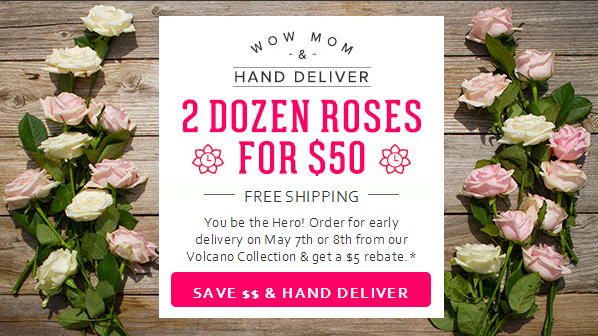 4.  Vegan Cuts Raw Box: Get 10+ *surprise* sweet and savory snack items for $24.95.  Just click HERE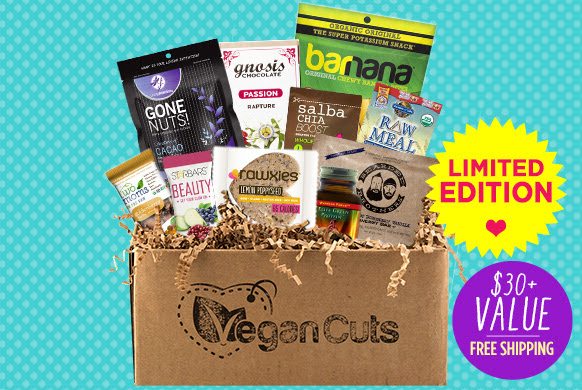 5.  Green Kid Crafts Mother's Day Garden Box.: $19.95: We created this special Limited Edition Discovery Box with mothers everywhere in mind. We can't think of a better gift for mom than one that explores gardening and combines together time, which is why we are so excited about the garden activities that we've packed into our Mother's Day Garden Discovery Box! The Garden Discovery Box is designed to cultivate the creativity and love of plants in any child.  There are three fun projects inside this box: a Zucchini and Green Bean Indoor Garden that has kids observing seeds growing into plants, Lace-up Stuffed Play Food that helps develop fine motor skills, and a Garden Lantern painting kit that results in a beautiful hanging display. Good for both indoor and outdoor fun! While supplies last.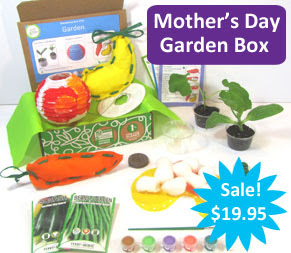 6.  Get your first Julep Box FREE:  Julep is bringing some exciting changes next month.  Sign up now and just pay shipping for your first box.
7.  Hamptons Lane: Last chance to get the amazing Southwest Fiesta Box.  Click HERE to save $10.00.  You will pay only $35.00 for the box.  You can read my review HERE.  What's great about Hampton's Lane is you can skip any box you want!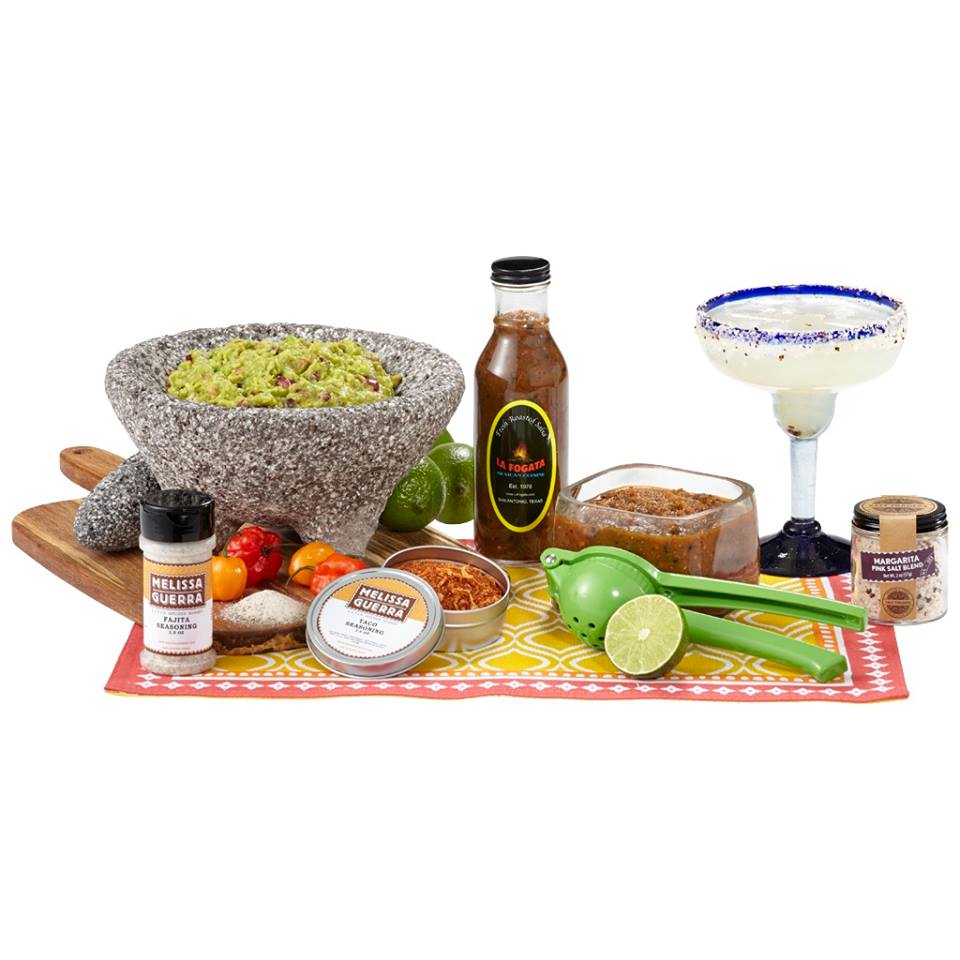 8.  Hello Fresh Save $21.00  Click HERE and use the code AFRESHMAY to get $21.00 off your first order!
9.  Treatsie: FREE BOX:  Click HERE and use the code FIRSTBOX44 to get your first box free and pay $4.94 shipping.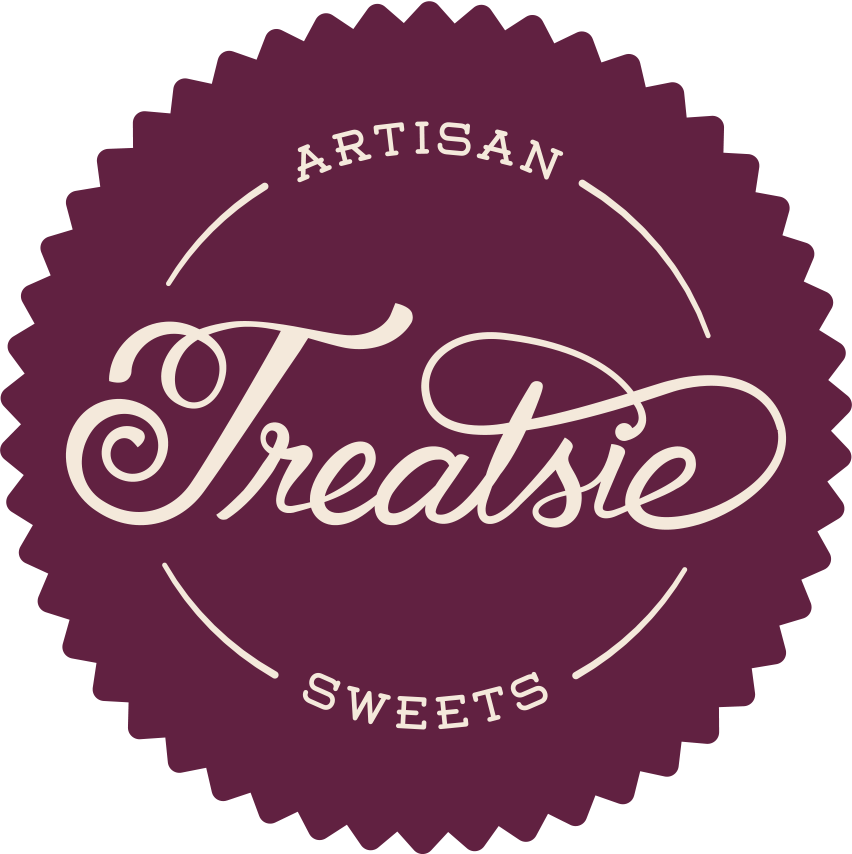 10.  Glossybox:  Get a FREE Two Face Glamour Gloss with any subscription!   Click HERE and use the code SHINE.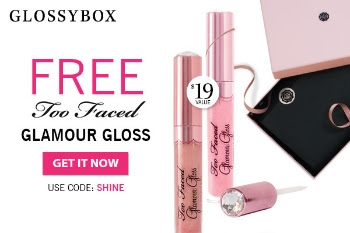 Disclosure: This post contains referral/affiliate links