March 6, 2014
03/06/14

By Subscription Box Mom

1 Comment
1
The Feed Review – Sports Nutrition Subscription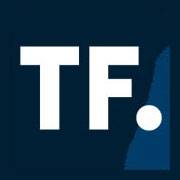 The Feed sent me this box to review.  The Feed is sports nutrition delivered to your door every month. They deliver the best brands in sports nutrition to your door every month. They work with you to bring you the perfect fuel to match you training needs and ever-changing preferences for specific brands and flavors. For $19.87 you can get the starter box,  The starter box contains 6 sports nutrition products, the first three steps of the Feed System, and a free Camelbak bottle,  You can let The Feed pick out your products, or pick out the products yourself.  You also have access to a personal nutrition coach.  You can call 877-780-8957 or email them with any questions.
Staying properly fueled is very important to me.  I have have been running since last May and I am over a month away from my first Half Marathon.  When running long distances, I have learned how important is it to stay hydrated and fueled.  I was excited to see what The Feed could offer me as a runner.
The Feed includes information on how to feed your body properly, for any activity.
The Details:
Cost/Plans: Starter Box ($19.86): The starter box contains 6 sports nutrition products, the first three steps of the Feed System, and a free Camelbak bottle,
Pro Box: ($34.67): The Pro Box contains 11 Sports Nutrition Products, All 5 Steps of The Feed System, Free Camelbak Bottle, Free Blender Bottle,
Create Your Own Box: (Varies):  You can create a box with the perfect amount of fuel.  Create as little or as much as you want. When you order, you get a free Camelbak bottle.
Personal Nutrition Coach: You can call 877-780-8957 or email them (hello@thefeed.com) with any questions.
How do I pay?  Paypal
Cancel?  You can cancel or pause your account anytime
Website: https://thefeed.com
*All the prices included in the review are the ship prices in The Feed shop.
The Feed sent me a large assortments of products (18), so show the variety of products in their shop.
I was impressed with my first look.  There was some paper information and a box full of products.
The Feed sent a booklet explaining the The Feed.  This box would normally come with the Camelbak bottle, but they didn't have one to immediately send.   The Feed did send me cards to fuel on a 1-6 hour bike ride.  These can easily be applied to running.  There were also some fun stickers.  Recovery is my Dessert was my favorite.  Crossing that finish line is much sweater than any cake.
There was also a booklet about how, when and what to eat when you are training.  This is great information to have included.  It is hard to learn what and when to eat when you are training.  I made a mistake, by running a long run without fueling once, and it was a mistake.
Fluid Performance Raspberry Lemonade: $1.49: Fluid performance drink uses all-natural ingredients to alleviate cramping and buffer lactic acid build up. Fluids blend has more electrolytes and less sugar than most other drink mixes. That combined with extra additives means its easier for your stomach to absorb and won't leave your gut churning.  Fluid falls in the camp of hydration that believes part of your energy (carbs) should come from your drink mix. In a 24 ounce bottle of Fluid there is 24 grams of carbs, 200 calories and 400mg of electrolytes.
I have had this before and it has a great flavor.  Some drink mixes have a bad after taste, but this is very satisfying.
Clif Bar White Chocolate Macadamia Nut $1.10: Clif Bars are always best when consumed fresh. When you order Clif Bars from The Feed have at most a 1-month supply.  USE: Original Clif Bars are best for Smart Snacking.  Use them 1-2 hours before low intensity exercise or  during long duration, low intensity exercise. If you eat them during intense exercise, take small bites. Try to always consume with 16-20 ounces of water.  Who would have thought I could eat a cookie to fuel.  Okay, this isn't a cookie, but it's pretty close.
Clif Bloks $1.95: Bloks come in packages of 6 individual Bloks adding up to a total of 200 calories per sleeve. One serving is three blocks, but we believe in rationing them. During your workout consume 1 block at a time every 10-15 minutes, or 2 at a time every 30 minutes. Eating less than 3 blocks at a time is a more manageable amount to stomach when you're exercising and won't overload your gut with sugar nor require too much fluid to digest. The key is once you begin eating blocks, or any fast-acting energy, you need to continue consuming them throughout your workout.  You can also use these blocks immediately before an intense 1-hour workout or when you're headed to the gym. They're a great way to keep your energy level up after a long day in the office.  USE: During medium-high intensity exercise. Consume with 8-16 ounces of water.  I have used these and love them,  They are great for added energy.
Clif Shot Gel-Citrus: Clif's Electrolye Hydration mix contains all five essential electrolytes and the ideal 8% carbohydrate solution for optimal glucose absorption, easy digestion and muscle rehydration. This mix is vegan-friendly, uses 91% organic ingredients, and is free of ingredients sourced from GMO's. It's everything you've come to know and love from Clif.
ProBar Bolt Chew $2.49: The Bolt is perfectly bite sized and has a great blend of electrolytes, complex carbohydrates and B-vitamins to ensure you get the nutrition you need during exercise. The flavor is subtle, similar to a Clif Blok (as opposed to the Honey Stinger chews that have stronger flavors). These chews have a consistency more like fruit chews, and when we're hungry at the office, we often find ourselves craving a few.  USE: Right before exercise. During medium-high intensity exercise. Consume with 8-16 ounces of water.  These are also fantastic.  I received the orange flavor in my box, which is my favorite. I have a running pouch that these will go in.
ProBar Meal-Wholeberry Blast $3.29: These bars taste great and are packed full of high quality ingredients, are non-GMO certified and have added Omega 3 & 6. They recommend eating the Meal Bar during longer low intensity activities as well as eating the bar in small bites over the course of 30-45 minutes with adequate water (24-32 ounces per bar consumed).
ProBar Core Bar $2.99: I thought I hated protein bars, until I tried this.  I had Peanut Butter Chocolate and it was fantastic!  USE: Meal replacement. Quick portable recovery.
Honey Stinger $1.99:  Many of my running friends swear by these.  These chews are a great tasting snack, and the first to include naturally occurring fiber and protein derived from 100% organic tapioca syrup and honey.
Breeze Bars -Chocolate Cranberry + Nut Free Sunflower $1.10:  These are great for workouts longer than 1.5 hours.  They are also easily digested. Breeze Bars secret to easy digestion is because they are hand pressed in production, not extruded. Hand pressed bars are easy on the guts because they require much less water to digest and transfer to useable energy.
Power Gel Performance Energy Gel: These give you added energy in a gel form.  You take these every 20-45 mins with water.
Gu Chomps :  These are fantastic to get my through my long runs.  I ran 8.65 with a bad cold, and these helped keep me going.
Sun Cups $1.99: These are peanut butter without the peanut butter!  These are going to my special 4 year old, who is allergic to peanuts.
Justin's Nut Butter $1.25: Justin's can be a great addition to workouts longer than 2 hours. It will help when rides run through a meal time. And when you're not working out, Justin's is amazing 100% of the time. Adding a pack of Justin's to smoothies, or to a bowl of breakfast oatmeal will take it to the next level.  I am not a big nut butter person, but I will share this with my running group.
Rip Van Wafel $1.25:  This is a light, warm and tasty treat for anytime.  These are made to warm over your cup of coffee, hot chocolate, or hot tea.  Yummy!
Bonk Breaker: $2.49: These are Gluten free, dairy free, and tasty.  I received peanut butter and jelly.  These are tasty and best fresh.
Final Thought: I really love The Feed.  They have an amazing assortment of snacks.  I LOVE I can order my favorites, make my own box and determine how much I spend each month.  The Feed lets you pause each month as well.  I love the flexibility of this subscription.  You can let The Feed make your own box, or you can make a $5.00 box for yourself.  If you are active, love to run, bike or exercise, check out The Feed.  To check out The Feed, click HERE.
Do you love Giveaways?  Click HERE to enter all my Giveaways.
Disclosure: I received this post free for review.  My opinions are my own.