March 6, 2014
03/06/14

By Subscription Box Mom

0 Comments
0
FREE Dog Treats – Tasteful Pantry + New Changes
The Tasteful Pantry sends a customized box of snacks/foods based on your diet.  You can choose dairy free, gluten free, vegan, soy free and nut free.  One of the really cool things, is you can mix and match any of the diets.  You can choose nut free, dairy free and vegan for one box.  If you don't have any dietary preferences, you don't have to select any of them.  Once you find a snack you like, you can buy more in their shop.
A brief history:  The Tasteful Pantry was founded by Jennifer Wang.  Years ago, Jennifer has persistent "digestive discomfort".  After much searching, she found relief by eliminating gluten, dairy, onions, and almonds.  The big challenge started, when she started to shop.  It was very difficult to find foods that not only fit her diet, but tasted good too.  The Tasteful Pantry was born.
The Details: 
Cost: $21.99 a month.  You can get a 1 month only box for $22.99 You can also give a gift subscription of 1,3, or 6 months for $22.99 a month
What's in the box?  5-7 sweet and salty snacks, individual size.  Each box is curated for your "free from" preferences.  You can choose between: vegan, gluten free, dairy free, soy free, and nut free.
When am I billed? You are billed when you order and then again the 5th of each month.
When will my box ship?  15th of the month.
How do I cancel?/Can I pause my subscription? Yes, you can pause your subscription at any time by emailing  support@tastefulpantry.com.  To cancel, just email support@tastefulpantry.com by the 4th of the month, in order to not be charged for that month.
New Changes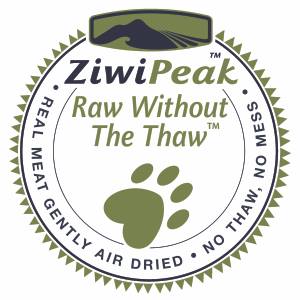 1.  FREE DOG TREATS:  Any current or new Treat Box subscribers that sign up this month just have to let Tasteful Pantry know on their Facebook page (comment on today's relevant post) if they have a dog, and we will include a free sample of all-natural gluten-free dog treats from Ziwipeak in this month's Treat Box. Ziwipeak's dog treats are made of real meat and vitamins & minerals, and don't contain any preservatives, fillers or grains. They're a great fit for our discerning, health conscious customers!
2.  NEW Sugar Free items in the Store: Tasteful Pantry has added a sugar-free category to their online shop. So now in addition to being able to shop for snacks and sweets by gluten-free, dairy-free, vegan, soy-free, and nut-free categories, customers can also look for products that are sugar-free.  This will be a great addition to the store! Check out the sugar free items HERE.
Do you love Giveaways?  Click HERE to enter all my Giveaways.
Disclosure: This post contains affiliate links