February 5, 2014
02/05/14

By Subscription Box Mom

1 Comment
1
Craft What ?!? Review-February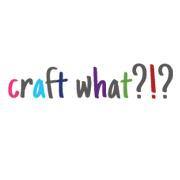 Craft What?!? is a new subscription box that sends box of various materials, and challenges you to make something out of it, for $8.00 a month.  This is box is for ages 3 to 300!  You can also upload your finished project to their Facebook page, and whoever gets the most votes, wins a free box.  Craft What?!? offered a free box a couple weeks ago.  I posted about it HERE.  I decided to sign up, because you can't beat free.
The Details:
Cost: $8.00 a month
What's in the box? Craft What?!? sends a box of craft materials and challenges you to make something using only those items.
When am I billed?  You are billed the day you sign up, and then the same day each month after that.
When does the box ship?  1st of the month.
How do I cancel?  Contact Craft What?!? by the 15th of the month HERE
Craft What ?!? Arrived the 2nd of the month and shipped USPS
I received the following in the February Box: A clothespin, 2 rose petals, pipe cleaner, 4 sheets of construction paper, a brad, 4 white washer type things, and a heart cookie cutter.  I was a bit surprised by what was in the box and a bit disappointed.
I am not the most creative/crafty, but I did thing up a craft.  I made butterflies out of the hearts and made them in to a family of four, to represent my family.
This is my finished project.  If you want to vote for me, click HERE to go to Craft What?!? Facebook page.
Final Thought: Craft What?!? is a cute idea and I did have fun making the project.  That being said, I think $8.00 is much too high for this box.  The retail value for everything is less that $2.00.  I think they could ship in a poly mailer and save money on shipping/lower costs.  This was a fun box to try out, but I would not subscribe at $8.00 a month.  If you want to check out Craft What?!?, click HERE.