January 6, 2014
01/06/14

By Subscription Box Mom

0 Comments
0
Wantable Review January Makeup Box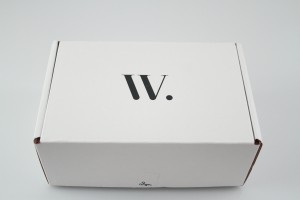 This is my second box in my Wantable subscription.  Wantable is $36.00 a month, and each month you get 4 to 5 full-sized premium makeup products, hand-picked to perfectly match your preferences.  Wantable has a makeup box, accessories box and an intimates box.  Wantable has you fill out a survey about your make up preferences.  The results are put into 3 categories: Love, Like and Dislike.  Wantable will try to give you items on their love list, some on the like list and they will never give you items on your dislike list.
This month, there was a quote included.
This month's quote is "Nothing makes a woman more beautiful than the belief that she is beautiful." -Sophia Loren  I love this quote, confidence is everything.
Wantable sends an information sheet filled with all the products included in the box.  There is also a description of each product, along with the retail value
This is a makeup primer that helps control shine.
Lip products are on my "love" list. This lip product goes on smoothly and isn't sticky at all.  It has a spatula type applicator, that makes an easy application.  I love this product.
This is may be my favorite lip gloss ever.  It is almost identical to the one I wore on my wedding day.  This goes on smooth, leaves my lips soft and looking great.  I am going to buy another one to make in my makeup box, because this one is going in my purse.
This brow pencil goes on great and made my brows look neat and polished.  I love the there is a brush attached, it combines two tool, into one.
This is a great nude lip liner.  It works great as a base for my lip color.
Final Thought: This is a great box and it's retail value was $74.50.  I really love Wantable and I like how Wantable really follows my preferences.  Both of my boxes have included lip products, which are my favorite makeup item.  If you are interested in trying Wantable, click HERE.
Disclosure: This post contains affiliate links.