January 24, 2014
01/24/14

By Subscription Box Mom

1 Comment
1
Taste Trunk January BBQ Trunk and Discount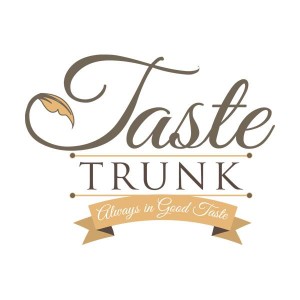 Taste Trunk is a food subscription box.  There are four different trunks: Healthy, Gourmet, BBQ, and Sweet.  I have been getting Taste Trunk for quite some time and I really love the BBQ.  I have also tried the sweet trunk and I think I am going to try gourmet next month.  Taste Trunk is $29.00 a month (plus shipping)  but you can save 25% on your 1st trunk by using Boxmom25 in the promo code field and putting "Erin Hamm" in the special instructions area.
This month, the box was crazy heavy.  When the mail carrier handed me my box, I almost dropped it.  I was really curious to see what was inside.
Taste Trunk has the best packaging  of subscription boxes.  Everything is always packaged with lots of bubble wrap and finished with ribbon and tissue paper.
Taste Trunk includes cards for every product in the box. There is background information on the company, information about the product, and recipes.
Terrapin Ridge Farms Hot Pickled Pepper Burger Topper $7.20 Give your burgers some zing! Three types of hot peppers – banana, chipotle and jalapeno – are blended beautifully with mayonnaise and ketchup to create the perfect topper for burgers and sandwiches. It also makes a zippy dip for finger foods such as chicken fingers or onion rings. All natural and gluten free.
This sounds great for a Super Bowl party or just grilling out on the weekend.  I love foods with a spice, but my family doesn't share my love.  This will be a great side sauce that can be added to burgers.  Taste Trunk also included a recipe for Bacon, Onion and Cheese stuffed Burgers, YUM!  I am going to have to try that!
Purely American Kansas City Cookout Barbecue n Beans Mix $6.50:  A sweet and spicy baked bean casserole honoring the many regional styles of the great American barbecue. Mix includes a miniature bottle of BBQ Sauce. Serves 8-10.
Taste Trunk included a recipe for Kansas City Cookout Barbecue "n" Beans.  They advise cooking this on the grill outside.  Right now it is below freezing outside, but that won't stop us from grilling!  I want to make these this weekend.
Wild Eats Enterprises San Francisco Seafood Rub $4.50: A unique blend of peppers and spices to bring out the natural flavors of your favorite fish.
I am not a big fan of fish, but maybe with enough seasoning, it could be tasty!  Taste Trunk also included a recipe for Dry Rubbed Salmon Tacos with Tomatillo-Avacado Slaw.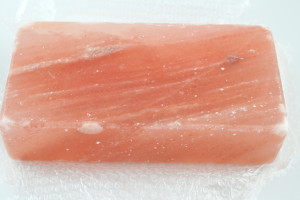 Himalayan Salt Blocks
Himalayan Salt Blocks $25.95: Approximately forty four million years ago two continents collided, Eurasia and an Indian Subcontinent, prior to this collision the region was occupied by the Tethys Sea.
As a new land formed, now known as the Himalayan Mountains, the Tethys Sea left behind salt deposits that formed into some of the major structures in the Himalayas that are standing today. As molten rock protected these structures it protected the Himalayan
salt from the Earth's pollution and harsh chemicals. Keeping the salt absolutely pure and in its natural origin. This makes our Himalayan Pink Salt products 100% all natural and never processed.
Heat it in the oven for 30 Minutes and cook light meats, eggs, or fish right at the table for a truly amazing experience.  You can also use this cold for appetizers like cheese!
I actually have another one of these that I haven't used.  Since I have a family of four, I always thought it was too small to cook for four.  Now that I have two, I am going to try it.  I think my kids would love to watch something cook at the table.
Judicial Flavors Shyster BBQ Sauce $6.99: Shyster Sauce™ will make you wish you had acquired it ex-post facto. Judicial Flavors, in its most usual modus operandi, has blended its finest barbecue with the temerity of the finest habanero peppers. This blend has been refined to avoid any charges of arson or flash burns. However, this sauce may leave the user in a state of non compos mentis, that being – not of sound mind, because of its addictive nature. LET THE BUYER BEWARE!
We used this for dinner as soon as I opened the box.  We marinated pork chops with it and they were so tasty.  Both of my kids at it too, so it wasn't too spicy.
Final Thought: The total value of this box was $51.14!  This is a great value considering I paid $29.00.  I am excited to try the barbecue beans this weekend and the Shyster sauce was fantastic!  I am also really excited to try the Hot Pickled Pepper Burger Topper. I am going to break out of my comfort zone and try some seafood.
If you are interested in signing up, save save 25% on your 1st trunk by using boxmom25 in the promo code field and putting "Erin Hamm" in the special instructions area. Just click HERE to order.
Click HERE and see all my current giveaways.
Disclaimer: This post contains affiliate links