January 19, 2014
01/19/14

By Subscription Box Mom

1 Comment
1
Julep Maven Subscription Changes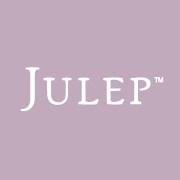 Julep Maven has made some changes to their subscription service.  Members who signed up on or after December 18, 2013, will only get to skip once every 6 months.  If you are new to Julep, Julep is a beauty/nail polish company.  Every month, maven can choose between 5 different subscription boxes full of nail polish and other beauty items for $19.99 a month.  Previous to the change, maven could skip any month they want.
From Jane at Julep Maven "Inspired by YOUR feedback, we're working on a few improvements to our Maven program to allow you greater freedom and more options in your product selections. For instance, you may have noticed that we've already added a "Core Classics" option that enables you to restock your past favorites. This has been a really popular alternative choice and based on your great initial response, there are more enhancements like this in the works.
Everyone will still have the flexibility to try a new style, pick a "Core Classics" box, send to a friend, or cancel at any time. However, in order to make sure that we're never out of stock on the fabulous new product offerings coming to Maven, we're simplifying the skip feature for our new Mavens. Starting with the February Maven Box, new Mavens will have flexibility to earn a skip every six months. And, of course, if you're currently a Maven who joined before December 18, 2013, you are "grandmothered" in to the original terms with no changes to your skip options."
I am not sure if this is really an improvement to their subscription service.  I love the ability to skip, but that being said, I don't think I have ever skipped.  I love my Julep Maven box and am glad I am a subscriber.  You get free shipping in their store and access to exclusive sales.
Does this announcement change your opinion of Julep?  What do you think of the Julep Maven Subscription Changes?
If you are interested in signing up, or want to see a February Sneak Peek, read my post HERE.
 Disclosure: This post contains affiliate links.