January 31, 2014
01/31/14

By Subscription Box Mom

0 Comments
0
Glossybox Review January 2014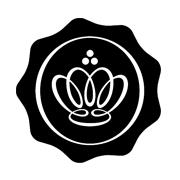 Glossybox is a beauty subscription box that sends five surprise luxury beauty products each month for $21.00.  I am really enjoying this subscription, because Glossybox includes great quality items.  I also love Glossybox's packaging.  You can save the box to store things in or use it as a gift box.  This month, Glossy released there would be a Beauty Blender!
This month, Glossybox shipped later than normal.  It is Jan 30th and some people don't have their boxes this month.  There have been some bad snow storms this year, and that is what has held up the boxes this month.
The inner Glossybox "box" is very study and can be re purposed to store items, or used as a gift box.
Glossybox always has beautiful packaging
Glossybox includes a card with pictures of every product, their description and the retail price.
Beauty Blender and cleanser (Retail Value $19.95) This is one of the greatest beauty tools I own.  This is made to help apply makeup and skincare.  I use this to apply foundation and it goes on flawlessly.  This one item is worth the whole box!
Vichy Aqualia Thermal Rich Cream (Retail value $31.00 1.7 fl oz, Sample $9.12 .5 fl oz) This promises to lock in moisture for 48 hours.  This is paraben free and soothes and strengthen's dry skin.  I tried this, this evening and it hydrated my skin and wasn't greasy.
Bella Pierre Mineral Blush Desert Rose (Retail Value $20.00 .14oz, sample $18.57 .13oz.)  This is my first mineral blush.  This has a light pink color that looks really flattering on.  I did think it was a bit odd that full size is .14 and so they included a sample of .13.  I am happy with such a large size, but I wonder why they omitted just .01 oz,
Toni&Guy Casual Sea Salt Texturising Spray (Retail Value $14.99 6.8oz, Sample $5.51 2.5 fl oz)  This texturising spray will give your hair beachy waves,  I haven't tried this yet, but I like these kinds of sprays.
Balance Me Super Toning Body Wash (Retail Value $14.00 3.4oz, Sample $7.00 1.7oz)  Described as "an invigorating, tone-enhancing, naturally foaming body wash with our signature "super", spa-inspired aromatic blend of juniper, bergamot, geranium and lavender essential oils."  This is a strong smelling body wash.  It reminds my of a eucalyptus scent.  This is definitely invigorating!
Final Thought: The total value of this box was $60.15 and I only paid $21.00 for it!  I love this month's box.  The blush and Beauty Blender were my favorite items!  The Vichy cream is fabulous and I love the smell of the body wash.  As soon as this weather warms up, I want to try the hair spray.  If you want to try Glossybox, click HERE.
Do you love Giveaways?  Check out all my Giveaways HERE
 Disclosure: This post contains affiliate links.