January 23, 2014
01/23/14

By Subscription Box Mom

0 Comments
0
Craft Beer Club Review-Discount-Beer Subscription Box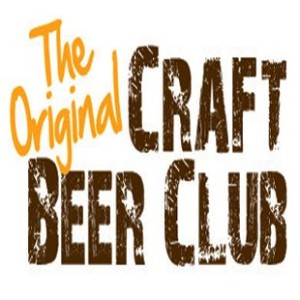 The Craft Beer Club is a beer subscription box that sends craft beers from all over the world. Every selection is produced by small-production, independent brewers who use only traditional brewing ingredients and time-honored brewing methods.  Each month you get 12 craft beers: 4 different styles and 3 beers per style.  You also get a newsletter with information about each beer, what's in it, and the brewery from where it comes.  I bought this for my brother for Christmas and he loved the beers.  They are all unique and not something you will probably find at chain stores.
Note: Since this is a gift, I won't be personally trying each beer, but I will give an overview of each beer.
Details:
Cost: $37.75 a month for 12 beers
What's in the box?  Each month you get 12 craft beers: 4 different styles and 3 beers per style.  You also get a newsletter with information about each beer, what's in it, and the brewery from where it comes.
Coupon: Save $5.00 on your first shipment, when you click HERE
Contact information: 1-800-200-2959, orders: orders@CraftBeerClub.com, info: info@CraftBeerClub.com
Craft Beer Club ships in a big box by UPS.  You will have to sign for the box and the person signing must be 21.  The box weighed 17lbs.
Craft Beer Club included paperwork about the brewing companies in the box.
Craft Beer Club includes newsletters from the featured breweries of the month.  Craft Beer Club includes a detailed background about the company, and each beer.  There is also recipes and trivia tidbits.
Mustang Brewing Company
Tim and Carmen Schoelen founded Mustang Brewing Company in Oklahoma City, Oklahoma. The focus of Mustang Brewing Company is to make easy drinking session beers including a wheat, amber lager and golden ale.  Craft Beer also included a recipe for Brewmaster's BBQ Pork Sandwiches.
Mustang Route 66 American Lager: (5.0% ABV  and 19 IBU's) This is a traditional American Amber Lager brewed with four tupes of barley and a combination of Hallertauer and Willamette hops.  It has all the crisp clean characteristics of a classic American Lager, but with extra body, a slight caramel sweetness, subtle smokey notes, a nice brownish-red hue, and a malty finish.  The Route 66 American Lager is very smooth and a great session beer.
Mustang Winter Lager: (6.0% ABV and 22 IBU's) This is Mustang's take on a classic English Winter Warmer.  It is made with the finest blend of two-row barley Hallertauer and Fuggles hops and pours a nice amber color in the glass.  It has an excellent winter aroma, while Black Strap Molasses gives this smooth malty beer a hint of smokiness, making it the perfect companion to keep you warm on those long, cold nights.
Smuttynose Brewing Company
The Smuttynose Brewing Company was founded by Peter Egelston, a teacher, who opened the Northampton Brewery, and later founded the Smuttynose Brewing Company in Portsmouth, New Hampshire.  Craft Beer Company included a recipe for Thai Spicy Peanuts Chicken Enchiladas.
Smuttynose FinestKind (6.9% ABV and 75 IBU's) This is light golden in color, this IPA's citrusy hop flavor is pleasantly balanced by a smooth bitterness, light body and crisp finish,  The FinestKind IPA is dry-hopped and unfiltered, and the result is an award winning brew, year after year.  Winner of the #3 beer of 2011 from Wine Enthusiast Magazine and Best American Beer from Great British Beer Festival.
Smittynose Robust Porter: (6.2% ABV and 43 IBU's) This is a black heavy ale brewed to evoke the dark, full bodied ales that were a favorite in 19th century London.  This is a smooth and very drinkable beer, characterized by it's well balanced malt and hops, plus subtle notes of coffee and chocolate.  This won the Gold Metal from the Great American Beer Festival and the Gold Metal from the Mondial de la Biere Strasbourg France.
Final Thought: This is a very interesting collection of beers this month.  My brother received last month for Christmas, and loved it.  He never buys anything online, but wants to continue with his subscription after this one runs out.  This is a great subscription for anyone who loves finding new beers from independent breweries.  You can save $5.00 on your first shipment if you click HERE.  When you sign up for an ongoing subscription or purchase two gift subscriptions you will get a craft beer bottle opener, assorted craft peanuts, and craft beer tasting glasses (you get four).
Disclosure: This post contains affiliate links.