Home
»
Little Lace Box Introduces LLB 2.0 + $20 Coupon
Little Lace Box Introduces LLB 2.0 + $20 Coupon
Disclosure: This post contains affiliate links.
Little Lace Box has released their new and improved subscription LLB 2.0.   Little Lace Box is a bi-monthly subscription that is $59.99 for a one time box and there are discounts for longer subscriptions (6 and 12 months).
Little Lace Box has released the following press release for LLB 2.0.
Little Lace Box Launches an All New, More Personalized Sub Box: LLB 2.0
September 2, 2016, Celebration, FL- Little Lace Box, one of the premier lifestyle subscription box providers of top-notch women's designer items created by women entrepreneurs, artisans and designers is pleased to announce the official launch of LLB 2.0, a more customized mystery subscription gift box with a focus on delivering an exceptional gift experience to each customer.
According to LLB CEO, Kristin Bryan, "Our team is dedicated to seeking out fabulous products and only the most talented and creative up-and-coming designers/artisans, whose products are not only exciting but useful as well. That means you'll be experiencing something amazing, something luxurious, and something all your friends will crave. We believe in women supporting women so you will see a lot of women entrepreneurs represented in our boxes. We meticulously curate based on clever themes and choose specific products we know you'll love. They are sent direct-to-your-door and are sure to surprise and delight."
Although, subscription boxes are a fast growing trend and have a massive market, one of the shortcomings is that people don't want to spend even one dollar on a box full of items that can't be used. For example, some women can't wear earrings, or maybe they're allergic to certain fragrances. These are the kinds of real world issues that create anxiety for subscription box customers. LLB 2.0, the latest offering from Little Lace Box, is meant to help remove the anxiety associated with subscription mystery boxes, without removing the exciting mystery or fun surprise. They ask their customers to complete a style survey so they can curate specially handpicked luxury products that resonate with individual style and personality. Until now, only the highest priced Limited Edition subscription boxes allowed customers to personalize a box. But with LLB being the only vertically integrated subscription box company by providing their own fulfillment, printing and shipping "in-house." They've used what they've learned over the last 25 years in the printing, direct mail and fulfillment industry to create a cost-effective system that allows them to offer this personalization in a mystery gift box that everyone can afford.
Here's what one subscriber said about Little Lace Box: "I was so excited every time I opened a box – it was like opening a box of treasures! The themes are so fun and the items seem so carefully selected. It's obvious that they spend a lot of time finding unique and good quality products. I absolutely love LLB," says Katie.
Subscribe and save $20.00
Little Lace Box will give new customers the opportunity to try a one-time box at a significant discount. Just enter LLB2.0 when purchasing a Single Month One-time Box (regularly $59.99) and save $20.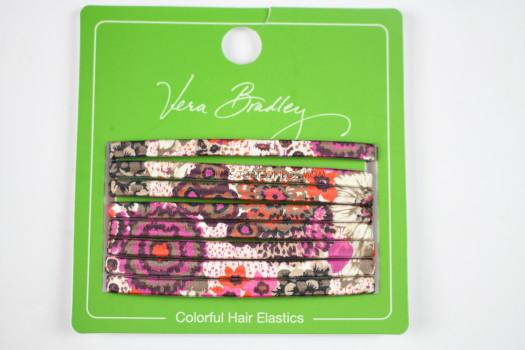 Here is my August Little Lace Box.  You can read the review here.
The Details;
Cost: $59.00/Single Box, $46.99/bimonthly, $ 149.97/6 months, $ 269.95/12 months.
Coupon:  Save $20.00 on the Single Box option with the code LLB2.0.  Just click HERE and use the coupon SBM15 to save $15.00 on a 6 month subscription plan or use coupon SBM20 to save $20.00 on a 12 month
What's in the box? Little Lace Box is a a subscription service that delivers hand-curated, nearly impossible-to-find designer products directly to your doorstep every month.  Each month you will get high-end, brand name beauty, lifestyle, and home product samples.  
Shipping:  Shipping is free from all the 50 states, including Alaska, Hawaii and Puerto Rico
How do I cancel? You can cancel from your account
Website: http://littlelacebox.com/
Do you like FREE SUBSCRIPTION BOXES?  Click HERE to see my free subscription box list.
You can see my FULL coupon list HERE.
Do you love Giveaways?  Click HERE to enter all my Giveaways