January 21, 2014
01/21/14

By Subscription Box Mom

0 Comments
0
Plated Menu January 20th and Free Plates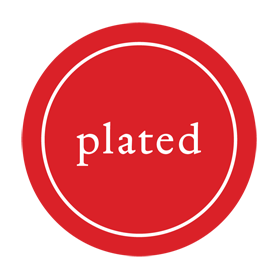 Plated released their new menu for this week.  There are many yummy recipes.  The Philly Cheese Steak and Baked Chili Chicken Meatballs look great (I ordered both!).  If you want to try plated, just click HERE.  You will get two free plates when you order (you will have to order 4).  That like getting half off.  I love home delivery meals.  They are great for those days you don't know what to cook.  Everything delivers fresh!
THE STORY
So… We were totally waxing poetic about these Cheese Steaks to the tune of the "Fresh Prince of Bel Air" theme song, but the rhyme just didn't translate to the interwebs… Let's just say, it was almost as wonderful as this dish is tasty – And did we mention, great for your Super Bowl party group?
THE STORY
What is it about calzones that just get our ovens going? It might be the pocket-friendly design. Oh, what's that? You don't put calzones in your pocket on the regular? Well that's just weird… Oh well, these little half-moons are Super Bowl party approved!
THE STORY
You don't need to flex your chef muscles to create this delicious Mussels dish! While the thought of cooking these little pods may sound intimidating, you'll be shocked at how easy it is!
THE STORY
Meatballs, the quintessence of Italian comfort food-ness, has finally decided it's time for a new flavor – Just in time for your Super Bowl party. These chili-spiced meatballs combine traditional tomato sauce with new age taste… Kind of like the Jackie O of the food world.
THE STORY
Confession. We love cheese, but rarely dub dishes that are not mac-and-cheese into melty-goodness-hood. This orzo dish, in all its cheesy and arugula-y glory, definitely makes the cut.
Try it. Love it. Thank us later.
THE STORY
We know what you're thinking: "Anchovy paste and pork?" But this odd couple just works! Anchovy is quite the creature of habit, usually sticking to Caesar dressing & pizza, but we're glad it's trying something new – And after your first bite, you will be too!
THE STORY
Chef Suzanne loves colorful dishes, so when we got a great batch of leeks in she kind of wondered: "How many color combinations can I fit on one plate?" This red rice & squash recipe is as delicious as it is bright!
What are you going to order?  I ordered the meatballs and philly cheese steak .
Disclosure: This post contains referral links.